A New Plymouth workshop later this month will help combat the severe economic impact of corrosion and its degradation of infrastructure and assets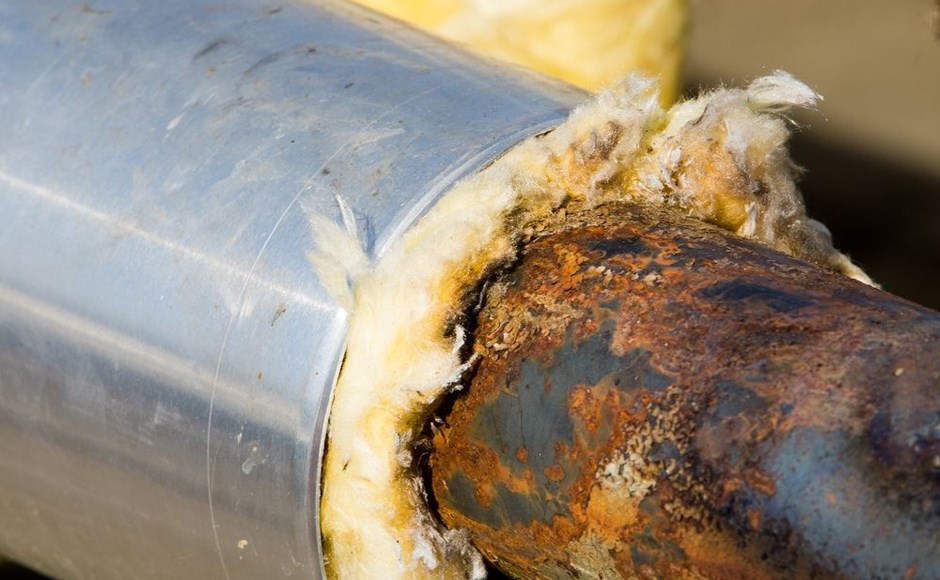 Corrosion is estimated to cost 3 to 5% of a country's GDP, which for the New Zealand economy is more than $10B annually.
The Australian Corrosion Association (ACA) is running a two-day Corrosion Under Insulation (CUI) workshop in New Plymouth on 28 & 29 June to help local engineers, architects and design professionals better understand and overcome the persistent problem.
Presented by internationally renowned CUI consultant Peter Bock from Houston, USA, the workshop is dedicated to the design, specification and inspection of corrosion control systems to prevent CUI in new or aged equipment.
Topics covered include causes of CUI, current state-of-the-art CUI coating systems, inspecting and evaluating aged CUI in the field, as well as suitable CUI repair coating systems.
Bock has more than thirty years' experience in elevated temperature coatings and CUI, and has published numerous articles on CUI issues.
In addition, he has spoken at NACE, SSPC, ICC and other national and international conferences regarding CUI problems and solutions.
Allied to this as CUI has an impact on durability, the ACA will be hosting a one-day seminar entitled 'Designing for Durability in the Built Environment' on Thursday, 5th July, in Parnell, Auckland.
The seminar will cover a range of topics including Fastener Durability in Timber Structures, the Role of Stainless Steels in Architecture and Using Metal as a Cladding Material.
Participants will gain the knowledge and tools to offer the most effective solutions—implementing and promoting durability planning.
The New Zealand Building Code (NZBC) sets the performance standards to which all structures are required to comply.
The main purpose of the NZBC is to ensure structures are safe, healthy and durable for everyone who may use them.
The B1 Structures clause of the code clearly states how engineers, and users, can work toward ensuring compliance.
A rigorous peer review process is an integral part of the design.
Some in the industry feel that there are limitations within the B2 Durability clause of the NZBC.
This has led to misunderstandings on achieving compliance, especially in regards to Acceptable Solutions or using the verification methods for some construction materials.
Both clauses will feature in presentations during the day.
The seminar in Auckland opens by highlighting the issues and challenges being experienced by design engineers and architects, in meeting the expectations or requirements of city councils.
This will then be followed by industry organisations (structural steel, stainless steel, concrete and timber) and product suppliers discussing how compliance and achieving the required service life can be demonstrated.
The day will also include case studies illustrating examples of durability problems due to poor design, specification, installation and application.
The day's sessions will conclude with an open forum debate covering topics raised by participants during the day.
Places are limited but still available for both events.
For detailed information, refer to the Events tab of the ACA web site:
www.corrosion.com.au
The ACA regularly hosts special technical events for members and others working in the corrosion management and prevention sector, designed to provide attendees with information and guidance about ways to combat and manage corrosion.
A not-for-profit, membership Association, the ACA's courses can be delivered exclusively 'in-house' at a company's own premises or venue. Courses can also be tailored to a company's specific needs.
Further information is available from the ACA by phoning on +61 3 9890 4833 or emailing [email protected]