The world's tallest engineered timber office building has begun to take shape on Brisbane's skyline, with construction of the 45-metre, 25 King project now nearly 70 per cent complete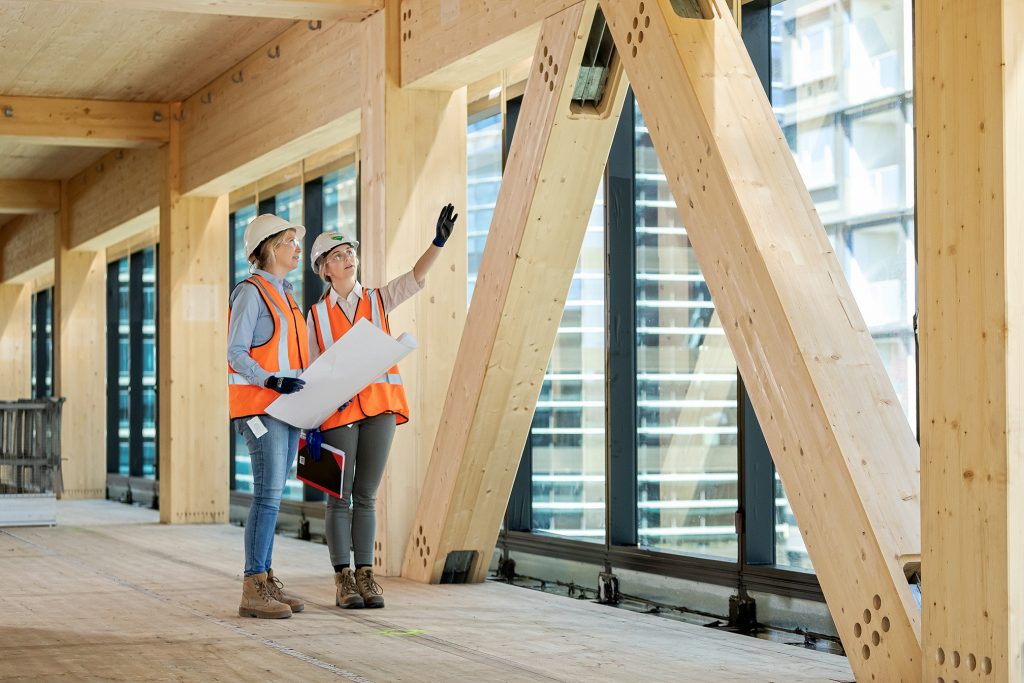 Property giant Lendlease is developing the building for the building's owner, Melbourne-based ethical investment firm Impact Investment Group.
IIG has also announced it is seeking co-investors for the landmark project, according to a report in The Urban Developer.
The first of its kind in the Australian property market, 25 King includes extensive use of innovative and sustainable building materials – glue laminated timber structural beams and columns and cross laminated timber (CLT) floors – as well as state-of-the-art technology.
Lendlease Building Chief Executive Dale Connor says 25 King was setting a new benchmark for the delivery of office buildings that are more sustainable from an environmental perspective while also delivering cost, time and waste efficiencies.
"25 King really is the next generation of sustainability, being carbon neutral through the construction phase and completely recyclable at the end of its life," Connor says.
"Compared to a traditional concrete and steel construction, the pre-formed engineered timber construction means no waste and an energy saving of at least 40 per cent."
Six of building's nine levels have been completed in less than 12 months with first pictures from inside the structure being released today.
25 King is Lendlease's fifth engineered timber building in Australia and one of several timber projects the company currently has under way across the country.
Impact Investment Group also released details of a new unlisted unit trust that will own 25 per cent of the project on completion.
IIG head of funds management Darren Brusnahan believes the project would help move Australia to a low-carbon future.
"Lendlease is delivering Brisbane's finest office building, so this is a rare opportunity for wholesale investors to access a property of this calibre, with a blue-chip anchor tenant," Brusnahan says.
"We're looking forward to co-investing with new clients in the unlisted IIG unit trust that will own 25 King upon completion, which is targeting an internal rate of return of 11.1 per cent a year.
"The Trust is also targeting a 7.4 per cent average yield post-completion, with 100 per cent tax deferral for at least three years' post-completion.
"With the engineered timber, we think 25 King will be particularly attractive for tenants who want to pull together their teams into the kind of beautiful space that workforces love."
Global engineering firm Aurecon will occupy 43.5 per cent of the net lettable area, with IIG joining with developer Lendlease to secure new tenants for the remaining office space.
The Liberman family-backed IIG is also looking to divest two other properties – its $170 million K1 office tower also in King Street and its interests in One Hundred Broadway commercial tower in Sydney's Central Park precinct for over $70 million.