Construction has begun on Egypt's shiny new capital city to ease the congestion of overpopulated capital Cairo, The Urban Developer reports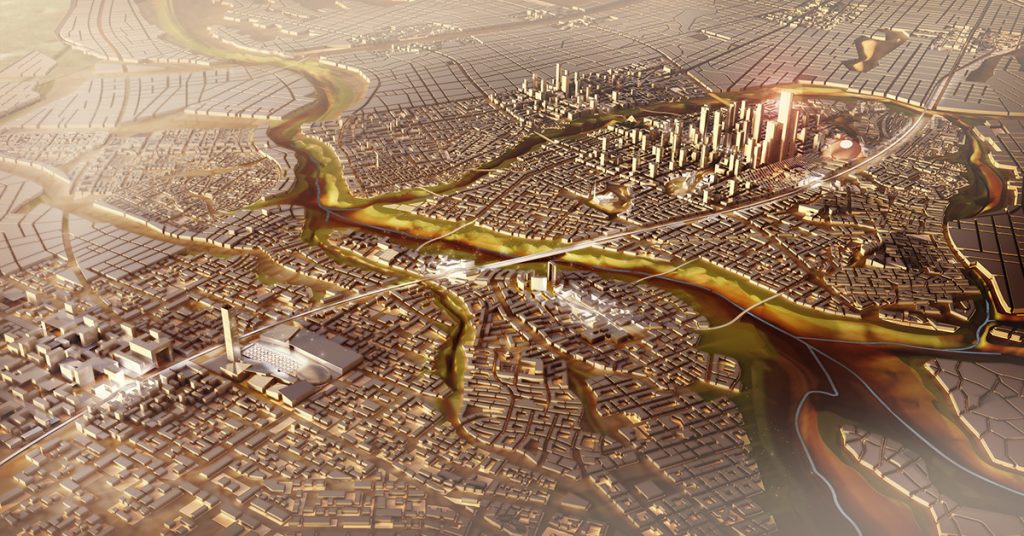 Located 40 kilometres from Cairo, the US$45 billion ($60bn), yet-to-be-named city is set to replace the tired Cairo capital, with the government promising "a new lifestyle, new community and a new worldwide centre of attraction".
Cairo has been the capital of Egypt since 950 AD.
Egypt's current president, Abdel-Fattah al-Sisi, will move into the city come June 2019.
The government also plans for the parliament and its departments, along with 700 government employees and a number of foreign embassies to transition into the new capital within the next 10 months.
The population of Cairo is expected to double from 18 million in the next 40 years.
"Cairo isn't suitable for the Egyptian people, there are traffic jams on every street, the infrastructure can't support the population, and it's very crowded," says project spokesman Khaled El-Husseiny.
Without any specific master plan, it has started to become ugly … there's no humanity."
The new capital will span 700 square kilometres making it almost the size as Singapore.
The announcement for the new city was made at an Egyptian investment conference in Sharm el-Sheikh.
It attracted US$12 billion ($16.1bn) worth of pledges from Kuwait, Saudi Arabia, and the United Arab Emirates.
Chinese banks will provide 85 per cent of the funding towards the $3 billion skyscraper portion of the new capital, which is being developed by the China State Construction Engineering Corporation.
The CSCEC finalised the deal to build a massive Central Business District for the new administrative capital in October last year.
The unnamed mega city will include around 2,000 schools, 600 health care facilities, 18 hospitals and 40,000 hotel rooms. It's expected the new capital will be home to between five and seven million people.
One of the 20 towers featured in the design is set to be Africa's tallest skyscraper, rising 345 metres.
"We are talking about a world capital," says Housing Minister Mostafa Madbouly.
With construction under way, Madbouly announced that four builders have been appointed to implement the infrastructure for the new city.
The development is not without criticism – many Egyptian citizens believe the city to be an unnecessary waste of money.
"The most concerning thing to me was the speed at which this is intended to be built – five to seven years," says Vancouver's former chief planner Brent Toderian.
"That's incredibly fast. And if you build it that fast, it will be a ghost town, like most other development plays have been."
While it is clear that Cairo is no longer a part of Egypt's future, only time will tell whether this new city can solve its many challenges.