The impact of rail infrastructure developments to drive real estate investment and development is being dramatically demonstrated in Australia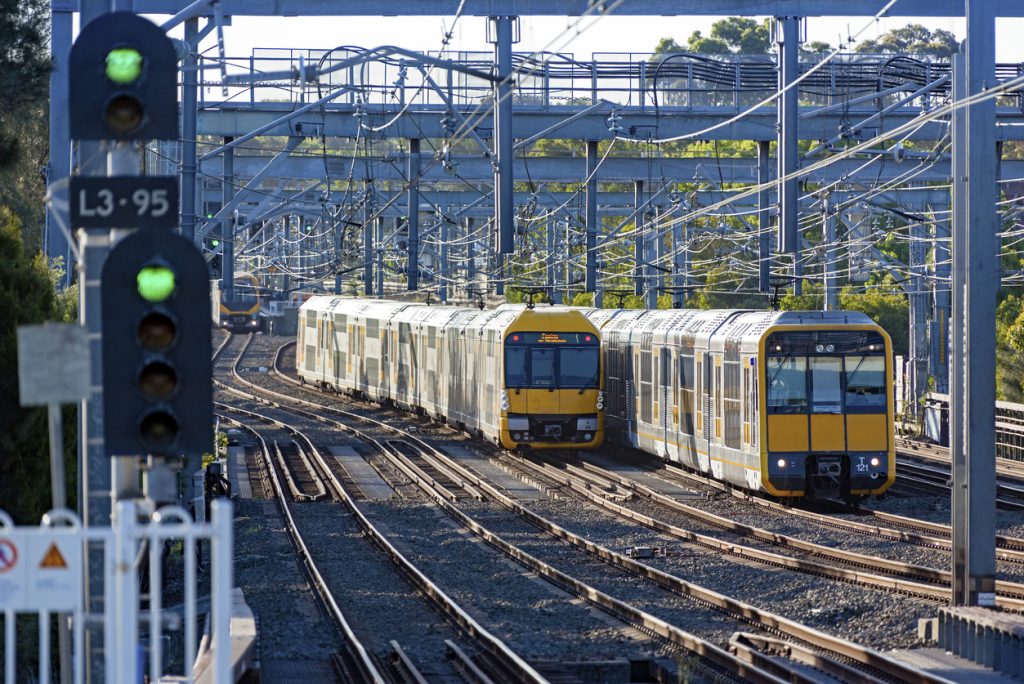 New South Wales is in the midst of an unprecedented period of infrastructure spending, with a nearly $90 billion pipeline accounting for a record 17.7% of total budget spending over the next four years.
And new JLL research has identified three rail projects it expects will have the biggest impact on the New South Wales property market, according to a report in The Urban Developer.
Of the 10 major projects the NSW government has committed to delivering, the Sydney Light Rail, Sydney Metro Northwest and Sydney Metro City and South West will have the biggest effect on the property market over the next six years.
JLL's Head of Research Andrew Ballantyne named the three Sydney rail projects as the key projects set to transform real estate markets.
"While all 10 of the major projects will have an impact on the NSW commercial and residential property sectors, these three — and specifically the placement of stations along the routes — will have the greatest effect through reducing travel times and costs, connecting people with job opportunities and connecting products with markets," Ballantyne said.
The strong economic and credit fundamentals of NSW – combined with a $3.9 billion budget surplus – has prompted unprecedented infrastructure spending set to improve connectivity, services and facilities across the state
Sydney Light Rail
Property assets close to the future Sydney Light Rail (CBD and South East) were likely to increase in value.
The 12km route will feature 19 stops, allowing occupiers the opportunity to find cheaper office space.
"George Street is going to become a more desirable location for retailers in the luxury and food-and-beverage categories," JLL's NSW Managing Director Daniel Kernaghan says.
"Improved connectivity within the CBD will mean organisations can look beyond the core CBD to secure lower office rental rates.
"Average A-grade rents on Goulburn Street are 31 per cent lower than for comparable A-grade core CBD assets."
Sydney Metro (Northwest)
Sydney Metro Northwest is delivering eight new railway stations and 4,000 commuter car parking spaces to Sydney's growing North West.
New stations established for the Sydney Metro (Northwest) project will increase the liveability of the Hills Shire area as well as stimulate further residential development.
"This project is going to deliver a reliable public transport service to the region, which has the highest car ownership levels per household in NSW," Ballantyne says.
Sydney Metro (City and South West)
Sydney Metro City and South West is the second stage of the Sydney Metro, extending from Chatswood to Bankstown.
Project approval was received in January 2017 with early work now under way.
"With North Sydney's office market expected to increase to 930,000sq m of space by 2024, the new Sydney Metro (City and South West) Victoria Cross station will play an important role in supporting the continued growth of the precinct," Kernaghan says.
"Additionally, a revitalised Central Station will act as a regenerative magnet for the southern Sydney CBD, creating a vibrant new mixed-use precinct."
Metropolis of three cities
In addition to the rail infrastructure projects, the Greater Sydney Commission's three-metropolis proposal is expected to generate significant opportunities for developers and real estate investors.
"In Parramatta, the capital of the Central River City, the office market is expected to reach one million square metres of space by 2022 and 1.14 million by 2027," Kernaghan says.
"In Sydney, the Eastern Harbour City, a demand-led development cycle is under way with activity concentrated in the Sydney CBD and North Sydney.
"Based on our assumptions of underlying demand, stock withdrawals and vacancy rates, Sydney will need 1.38 million square metres of new office space delivered by 2027."
By 2056, Sydney will be divided into three cities, with Parramatta at its centre.