Housing New Zealand has won the inaugural CoreNet Global Proactive Property award run by the New Zealand chapter of CoreNet, the non-profit corporate real estate association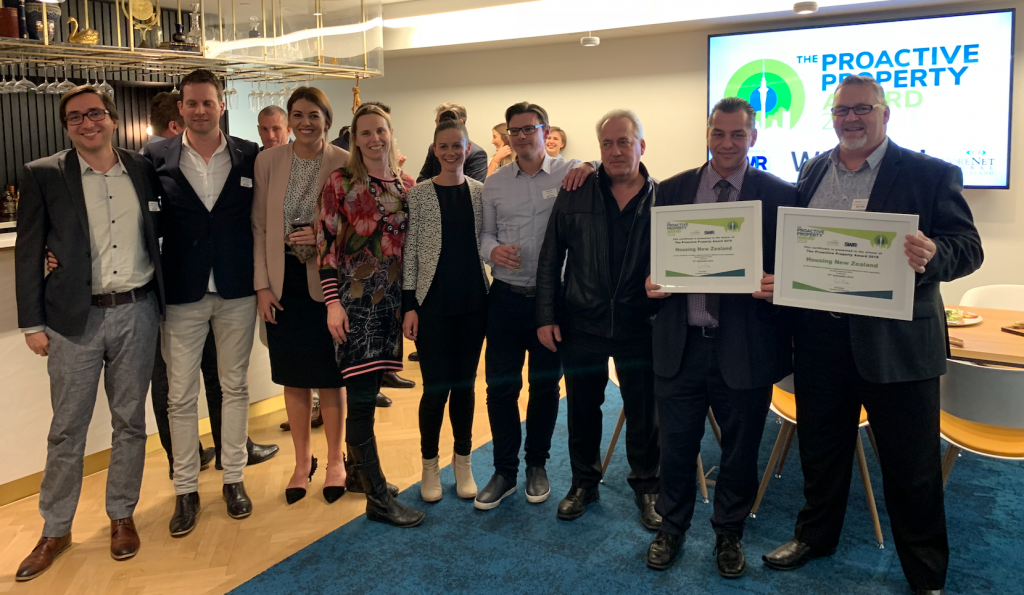 Housing New Zealand's Asset Development General Manager Patrick Dougherty says he was pleased the organisation was receiving national recognition for the design and delivery of state housing.
"We are striving to be leaders in the New Zealand housing market and are continually looking for ways to innovate and increase the quality, pace and scale of housing supply," he says.
Our vision is building lives and communities by housing New Zealanders. To achieve that, we've set ourselves a challenge to create world class communities."
Rod Aitken, chair of the New Zealand chapter of CoreNet Global and chairman of the judging panel, says Housing New Zealand's housing transformation project required an amazing level of collaboration at a national and local level.
"We were looking for entries that were highly collaborative and demonstrated a commitment to developing innovative, smart solutions leading to transformative outcomes.
"Housing New Zealand has this in spades.
"We congratulate them on a great example of visionary leadership, high-end expertise and vast collaboration, working together to achieve breakthrough performance."
The biggest issue Housing New Zealand faces is many state houses are no longer fit for purpose, Dougherty says.
"That ageing portfolio is leading to worsening social outcomes, while at the same time the demand for state housing in our larger cities is fast outpacing supply."
To meet these challenges Housing New Zealand has developed an easy-to-use set of design guidelines and project profiling and project review tools, as well as a GIS integrated capacity profiling machine that allows evidence-based analysis of Housing New Zealand's portfolio, including real-time situational modelling and impact analysis.
"That modelling is now being rolled out across Housing New Zealand's national portfolio and there have been measureable reductions in asset liabilities and quality improvements across the housing portfolio," Dougherty explains.
"We've dramatically increased our national build programme from 110 houses a year to 1100 per year.
"That's a ten-fold increase."
"We are also focussed on reducing our cost of building and in turn influencing cost in the wider sector.
"We are pursuing innovations such as off-site manufacturing, the use of materials like cross laminated timber, and building homes and apartments to standard house designs.
"For the delivery of state housing, the best is yet to come," Dougherty promises.
The CoreNet judges panel included Rod Aitken, chair of the New Zealand chapter of CoreNet Global, Federico Monsalve, Editor of Urbis and Interior magazines; Gail Calder, General Manager, Property and Facilities, Fonterra; Jane Holland, Partner at Bell Gully, and Jo Monaghan, Director of The Flow Company.