Buchan have announced Raylene McEwan and James Burgess have been appointed as Principal in the Christchurch studio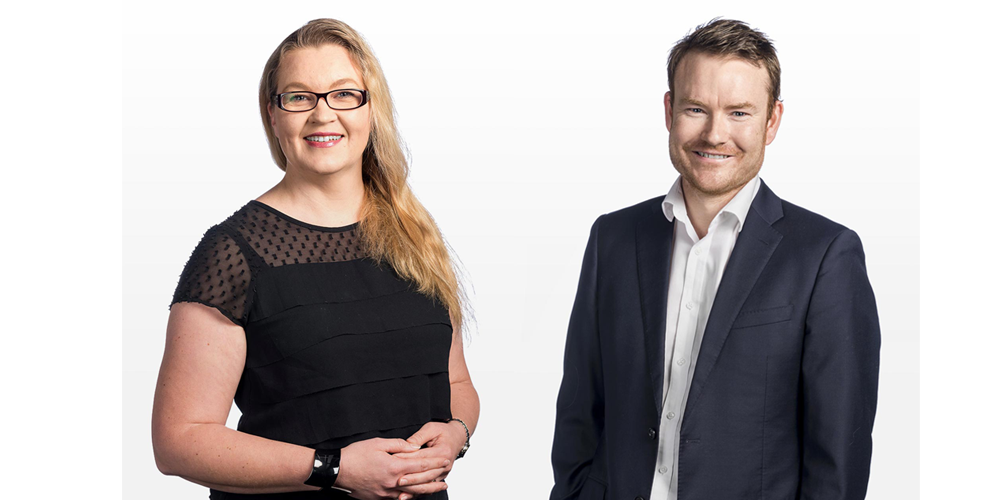 McEwan and Burgess have brought together complementary skillsets and a diversity of leadership qualities to strengthen Buchan's leadership in Architecture, Interior Design and Brand Experience across the South Island, New Zealand and Internationally.
"Over the last two decades, Raylene has built a formidable team in our Christchurch studio whilst delivering numerous successful projects across the retail, mixed-use and commercial sectors. Her professionalism and accountability are second to none, and I look forward to continuing to work alongside her to produce excellent design outcomes for our clients," says New Zealand Managing Principal David Thornton.
McEwan's focus over the last decade has shifted to the Practice Management side of the business as she plays an integral role in fostering the New Zealand studio's inclusive and collaborative culture. Along with her passion for quality design and technical delivery, McEwan offers a varied and open-minded viewpoint, assisting clients and colleagues to achieve best outcomes.
McEwan also mentors young team members, particularly women forging career paths in the property industry.
"I'm proud of the workplace, diversity and culture of the Christchurch studio. I have always taken pride in the team of people I work with at Buchan, bringing them together and supporting them," she says.
Burgess joined Buchan's Christchurch studio in 2015, bringing with him experience across masterplanning and design development for commercial, residential, hotel, hospitality and mixed-use projects.
Alongside McEwan, burgess' appointment will bolster the New Zealand leadership team, providing balance throughout the studios and creating a formidable force across the country. Burgess' career has taken him across the world working on projects in Saudi Arabia, Qatar, China and Australia, while based in the UK. As an Associate Architect at CallisonRTKL, he collaborated with Buchan on significant project works including Chadstone Shopping Centre.
"He brings international experience to Buchan's talent pool in New Zealand, and we look forward to the continued successful outcomes for our clients aided by James' strategic ambition and creative vision." David says.
Burgess works closely with clients to understand their aspirations for a development and its wider implications.
"Clients are the ones taking the risk, so I always stay focused on their needs, the goals they are trying to achieve, and the greater impact a development can have for the community," says Burgess.
Burgess is currently working on the mixed-use redevelopment of Invercargill Central, a CBD project that will not only contribute to a more dynamic, engaging and thriving city, but provide economic and social benefits to the region, whilst leveraging opportunities for other businesses.
Buchan says that the Christchurch studio is proud to have two dynamic leaders with complementary skillsets in the team, both a formidable force, armed with strategic ambition and design talent.