The $23.3 million sale of a seven-storey commercial building on Auckland's K'Road shows offshore investor appetite for CBD properties with solid fundamentals remains strong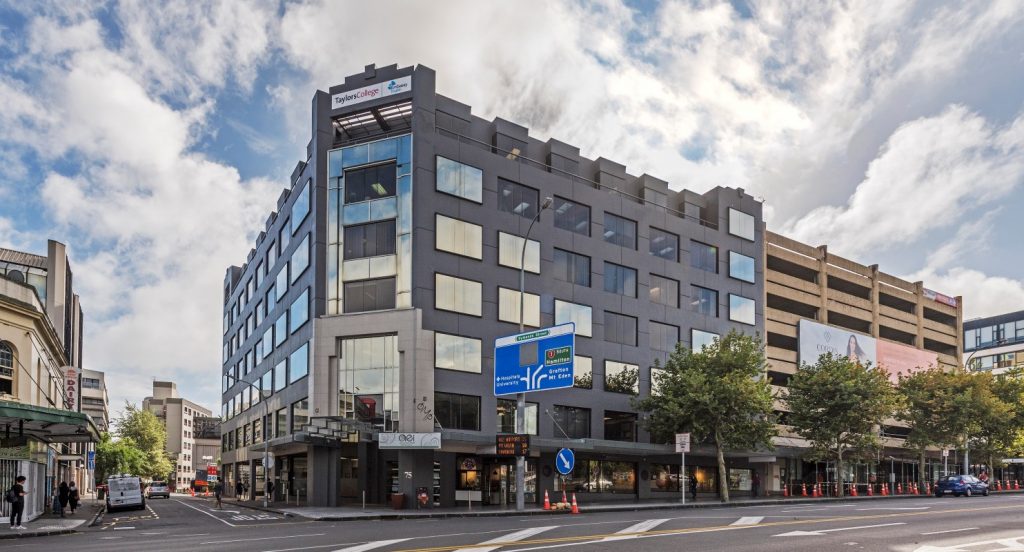 The sale of 75 Karangahape Road is the third substantial Auckland CBD transaction involving overseas buyers within the last month.
It follows the $40m sale of SkyCity's seven-level car park building at 65-71 Federal Street, and the $635m sale of GIC and Goodman Property's joint-venture office portfolio at Wynyard Quarter.
The Federal Street property was bought by Australian group ICD Property Investment, while the Wynyard Quarter portfolio was bought by US private equity group Blackstone.
Colliers International Capital Markets Director Blair Peterken, who brokered the K'Road sale with colleague Jason Seymour, says it was purchased by a private Australian investor.
"Offshore investors, particularly from Australia or Asia, are continuing to seek quality Auckland CBD properties, especially as pricing becomes more competitive in Sydney and Melbourne," Peterken says.
"Having new groups like the purchaser of 75 K'Road, Blackstone and ICD Property investing into New Zealand tells a really positive about story about the ongoing stability of New Zealand's economy.
"This trend looks set to continue, with new offshore buyers behind several other major transactions that are yet to be announced."
Both Peterken and Seymour agree that increased buyer demand from offshore has created new opportunities for Colliers' Capital Markets team to actively leverage well-established international networks to identify new buyers and work with them to successfully conclude a transaction.
"The fact that the buyers of both the Federal Street Car Park and 75 K'Road have not previously invested in New Zealand illustrates why marketing campaigns for major real estate assets in the current market must have international reach."
Richard Kirke, International Sales Director at Colliers International, says offshore investors are attracted to New Zealand's enviable economic growth.
"The economy's success has been driven by strong migration-led population growth and a booming tourism sector, underpinned by the growth in construction of housing, infrastructure and commercial industry.
"The domestic outlook continues to look robust, with the OECD projecting solid growth of 3 per cent in 2018 and 2019.
"We are seeing unprecedented levels of new offshore interest in our major cities, and particularly in Auckland, where demand for large, high-quality investment and development opportunities is particularly high."