Forty-six-year-old Aorangi House in central Wellington has achieved a 'market-leading' NABERSNZ base building rating demonstrating an energy performance over 50 per cent better than an average New Zealand office.
NABERSNZ is a government-backed independent rating tool which benchmarks energy efficiency in New Zealand's commercial property sector.
A base building rating measures the energy performance of a building's core services including lifts, stairwell lighting, common toilets, air conditioning and ventilation.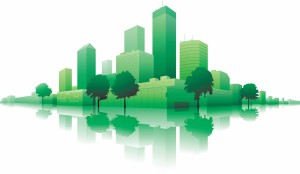 The scheme employs a rating scale of one to six stars.
Situated at 85 Molesworth Street, the 12-storey office block was built in 1970 but over time its systems had become problematic.
The property was later transformed with a full-scale refurbishment comprising a raft of energy smart features which set the stage for energy saving.
Engineering consultancy Beca, which provided an environmentally sustainable design for the project, moved in to Aorangi House soon after its renovation.
The 5-star NABERSNZ base building rating attained by Aorangi House in October 2016 is considered a thumbs up for the revival of older commercial building stock.
Beca spokesman and NABERSNZ assessor, Ben Masters, says the result proves that age does not impede making a building commercially and environmentally sustainable.
"What makes the 5-star rating so significant is that Aorangi House is a recycled building," he explains.
"It shows sustainable refurbishment is a viable option to the carbon-hungry alternative of demolition and replacement."
The overhaul at Aorangi House included the addition of brand new double-glazed windows (both manual and automatic opening), sunshade louvers and an insulation system which activates the building's 1970s concrete structure to dampen peak temperatures and enhance natural ventilation.
"It's a fairly unique approach for a multi-storeyed office where full-height glazing, air conditioning and mechanical ventilation are the norm," Masters notes.
"Occupants love the operable windows and being in control of their own environment."
He says the design wouldn't suit all buildings, but Aorangi House shows that ageing office blocks can be refurbished to achieve high energy performance and low greenhouse gas emissions.
Masters says constant energy monitoring and building tuning has been crucial to achieving low energy usage at Aorangi House.
"Regardless of an office block's energy efficiency features, we continually find that unless service controls are fine-tuned a building will never achieve its design energy performance targets."
Aorangi House is owned by Anaro Group, which manages 44 commercial properties across New Zealand on behalf of private investor groups.
Anaro Group General Manager Toby Scott believes a NABERSNZ rating is increasingly relevant in the commercial property marketplace.
"It's a tool which brings obvious benefits for both owners and occupiers," Scott claims.
"For the tenant, it brings transparency while benchmarking and propelling constant reviewing and improvement in energy use."
"From the owner's perspective there's growing evidence to support the view that efficient energy use ultimately improves a building's value."
He says Anaro Group recognises the impacts the built environment has on the wider environment.
"As a result we've embarked on a portfolio-wide review to ensure these issues are at the heart of our corporate social responsibility ethos."
Key facts about Aorangi House:
its refurbishment earned a 5 Green Star Design rating.
it achieved one of the highest scores in New Zealand in a post-occupancy evaluation (undertaken by Victoria University) showing occupants felt more comfortable and were more productive.
anchor tenant Beca has attained a 4.5 star NABERSNZ 'excellent' tenancy rating at Aorangi House, demonstrating a 40 percent reduction in tenancy energy use compared with an average New Zealand office tenancy.
NABERSNZ is licensed by the Energy Efficiency Conservation Authority and administered by the New Zealand Green Building Council.