Property mogul Sir Bob Jones is aiming high with plans to erect the world's tallest wooden office building in central Wellington.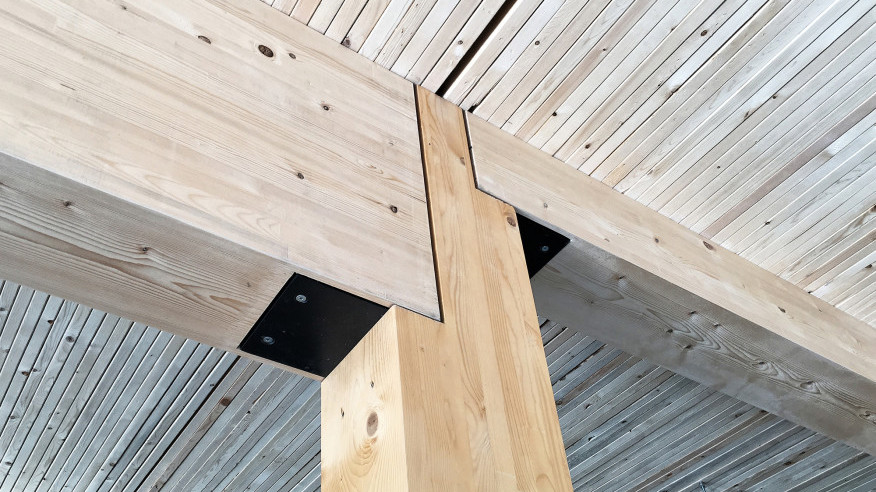 Jones plans to demolish the Leader's Building on Featherston St, to make way for a new 12-storey, 52-metre-tall office block that is due to be completed in 2018.
The property mogul decided to construct the building having become irritated by design errors in his New Zealand, Australia and UK portfolio.
"We spend millions of dollars each year tidying up design errors," he says.
"I can't think of a single office building in New Zealand or Sydney in which design errors are not evident."
"So, as an exercise, we decided to build a faultless office building which I've personally designed."
Made from laminated timber columns and beams, it has been designed to perform better in an earthquake than steel or reinforced concrete as the materials are less likely to buckle.
The timber can also withstand extreme heat, charring on its outer surface if a fire breaks out in the building.
The building will accommodate office suites for commercial tenants.
Timber structure is used for gravity columns, beams and floor slabs and is pioneering for a building of this scale and height in New Zealand.
However, it is unlikely to remain as the world's tallest such building for long as Australian company Lendlease has begun construction of the world's tallest office tower in Brisbane.
In addition, a new 12-storey office building has been announced in Portland, Oregon, as America's tallest wooden office building.
The building has an elegant vertical proportion that is a result of its height and relatively small footprint.
A glass façade will accentuate the vertical proportion with recesses at every structural module.
The vertical recesses act functionally as vents that will bring air into the office floors allowing the building to be naturally ventilated should the occupants choose.