Ten points make the most of conjoined tendering environments, according to Donna Smithies and Caroline Boot of specialist tender writing company Plan A.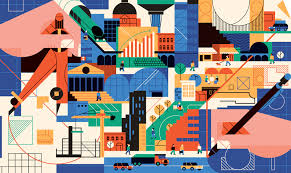 The recent news that Downer EDI has acquired Hawkins Group is the latest in several mergers and acquisitions amongst civil contracting companies in the last few years.
The reasons are different each time, but they're often focused on greater efficiency and growth, or diversification into new service offerings, market sectors or regions.
In the case of a family-owned company, a merger or sale could provide further capital to grow the business, or it may simply be the 'right time' to sell up.
So, what does this mean when you've joined forces and are bidding for a contract under the new company banner?
Assuming your prospective client is following good procurement practice, they'll be doing their research. If you were previously an established supplier in the market, they'll be confident they know you well.
You may have delivered contracts for them through your previous company, and your relationship with them may have been strong. Worryingly, all that can change once you're part of a bigger organisation.
From a client perspective, mergers and acquisitions can often be a good thing. For example, they might take advantage of the situation to negotiate a more favourable contract with the new company.
However, they may equally have concerns or questions such as: "Are they too big now? Who exactly am I buying from?  Will their prices increase? Will their service levels drop? Am I no longer as important a client as I once was? What if my main contacts are no longer there?"
The good news is that tendering gives you (the new company) a chance to help answer some of those unknowns.
Your tender document can help to reinforce your strengths, demonstrate the added value you can offer, and give a strong message to the client of being easy to do business with.
We have put together a ten-point plan below to help you to achieve that:
Appoint a really strong bid manager. Consider engaging someone independent so they don't favour one company's methods or standards over the other and cause friction amongst the bid team. Make sure your bid manager has exceptional project management skills, is able to coordinate input from multiple stakeholders, is an expert negotiator and isn't put off by strong personalities. If this is the first bid you're tackling since the takeover or merge there might be egos and resistance that threaten to derail the process, not to mention confusion about the 'correct way' to run the bid programme. A good bid manager will take control of the situation to avoid this.
Create a combined bid team. If possible, take this opportunity to bring together key people from all contributing companies during the bid process. This can help to align the team's thinking and build strong synergy between your companies. If you can demonstrate a cohesive and focused team in your bid document, you'll also give the client confidence you can collaborate successfully on their project.
Hold a strategy session. This is the critical first step in your tendering programme, especially if you're bidding to a new market or region. Invite all relevant parties and encourage everyone to contribute. Make sure you all agree on what service or product you're offering. Ask the questions – What value can you bring (that others can't)? What makes you different to your competitors now you're a new company? How will you approach this opportunity?
Write your Executive Summary first. No part of the tender document is more powerful than the Executive Summary or covering letter. It sets the tone, highlighting key messages and differentiators. Make sure you get it signed off before launching into developing the rest of the document content.
Do your homework on the client, especially if they're in a new market you're not familiar with, or you're tendering to supply a service or product you didn't offer with your previous company. Even if you've worked with your client for many years, consider the questions they might have about you, now that you're part of a bigger organisation. What must you emphasise in your tender document to keep or gain their confidence?
Get buy-in from senior management right at the start. The last thing you want is mixed messages from above, especially late in the process. If senior managers are unclear about your tendering approach or the solution you're proposing, the time to voice those concerns is at the start.
Assign tasks and responsibilities. The importance of clear communication and division of work is a no-brainer. In order to avoid confusion and gaps in content, make sure that tasks are clearly scoped, and that each person responsible for input knows exactly what is expected of them and by when. This is particularly important if some sections of the bid are assigned to several people. Don't assume that someone else has it in hand if you're not working on it.
Highlight the advantages you bring as a bigger company. Dispel a potential belief that 'big is bad' by focusing on the value you offer – greater reach worldwide and access to new and specialist skills or more varied experience, or perhaps local presence and knowledge through an established regional office.
Focus on the client. This rule is a given. It's tempting to describe your new company in intimate detail "just in case they don't know what we do!" Instead, think about the client's problem and what they're trying to solve. Focus on the benefits your solution will give them. They will likely have questions about your company too, but they're really only interested in what you can do for them!
Be consistent. The danger of multiple parties contributing to a bid is that writing styles, terminology and even the quality of content are often different. Don't leave this for the bid manager to do, but assign bid editing and document control to one person – preferably someone with a strong eye for detail – no-one wants to see the wrong company name in the tender document by mistake!
There's no doubt that mergers and acquisitions can be a time of excitement, uncertainty, optimism and fear of the unknown for everyone involved. For many it provides new opportunities, for others it's a time to evaluate their career.
However, when it comes to successful tendering, the same approach and principles apply no matter which company name adorns your letterhead – do your homework, stick to the plan, focus on your client, and highlight the benefits you bring.