Leading environmental legal firm Berry Simons says two recent legislative initiatives are symptomatic of the continuing decay of the Resource Management framework and institutions, and the quality of decision-making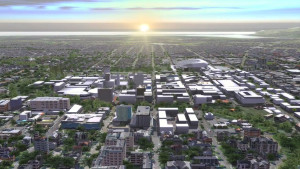 Partner Simon Berry and Senior Associates Jen Vella and Helen Andrews are concerned about the latest initiatives promoted by the Minister for Building and Construction.
They believe the Point England Development Enabling Bill and processes proposed around the establishment of urban development authorities (UDAs) reflect a continuation of the disturbing trend towards ad hoc decision-making at the expense of access to environmental justice and quality outcomes.
"We seem to have a new breed of politicians and officials who think of this type of ad hocery and a high-handed approach to due process as being the norm," says Berry.
"It's time to call a halt to this insidious tinkering and have the type of mature debate about the RMA that commentators such as EDS, the Property Council, the EMA and Infrastructure New have been calling for."
One must ask when is the erosion of the RMA, RMA processes and RMA institutions going to stop?, he says.
"Access to environmental justice and quality decision-making are not luxuries that should not be dispensed with when the government thinks RMA processes might cause inconvenient delays."
Berry points to MBIE's UDA document, saying that the process by which a potential UDA development is considered and its the strategic objectives are set, is akin to a major plan change that can override district plan and the growth strategies in regional policy statements and upon which major investment decisions are made.
"And yet the only requirement is for a council to "consult", with no need for a formal process for submissions or a hearing, let alone appeal to the Environment Court.
"This is expediency on steroids, and reflects an increasingly familiar contempt for due process and potentially affected parties."
Berry Simons believes the motivation to achieve rapid housing development is overriding the need for good decision-making and that it is contrary to sound administration for the portfolios of Minister for Building and Construction and Minister for the Environment should reside with the same minister.
"Rapid housing growth can be achieved while observing due process and properly assessing environmental outcomes," says Berry.
"I have no doubt that an appropriate balance between the two can be struck.
"But an appropriate level of tension at the Cabinet table would first need to be restored.
"The recent Cabinet reshuffle altered some responsibilities but did not squarely address the issue."