New investor tax policies, increasing interest rates, the reintroduction of loan-to-value ratios and stricter lending criteria have dampened investor appetite, REINZ's latest report reads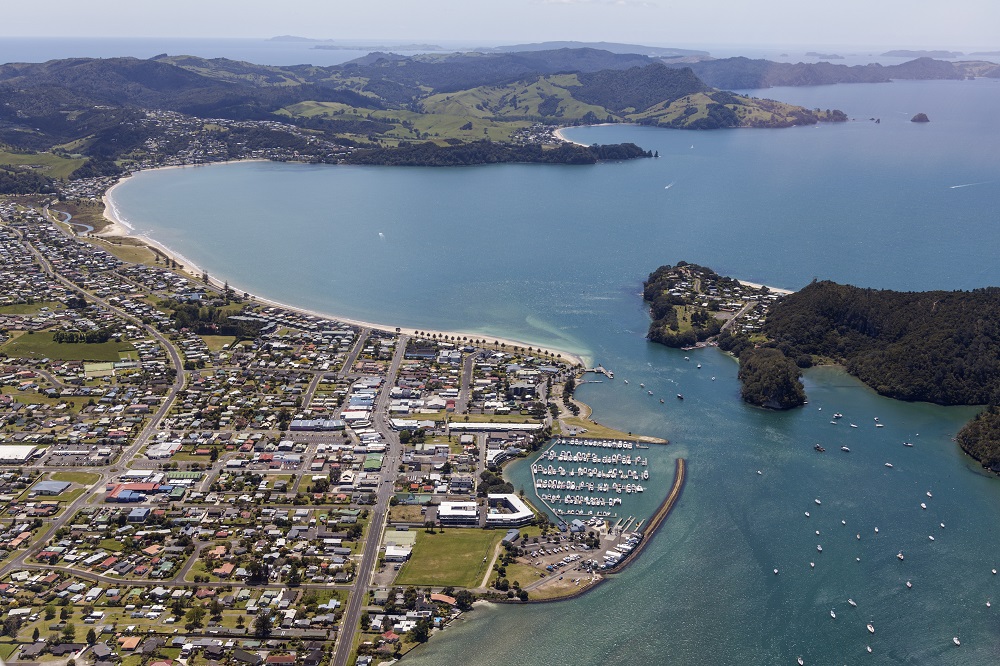 The Waikato is Aotearoa New Zealand's fourth largest region home to 9.5% of our population — only expected to grow.
Its location in the centre of the North Island makes it a convenient location for people wanting to relocate from the bigger cities and revel in a different kind of lifestyle. This has been reinforced by the increase of people now able to work remotely.
Some of Waikato's main townships are popular destinations for holiday makers — particularly Taupō and Coromandel — which see an influx of tourists throughout the summer. Like the rest of the country, the Waikato experienced subdued market activity throughout December — typically a quieter period as businesses close and people make the most of their holiday plans.
In December 2022, the median sales price in the Waikato was down 11.7% annually to $750,000. However, it's
important to bear in mind that December 2021 was busier than usual with COVID-19 restrictions easing, leading to a flurry of activity that month.
Sale volumes also saw a decrease of 42.6% when compared to this time last year. Adding to this slower pace of sales are buyers acting with caution. Many are concerned about further increases to the Official Cash Rate (OCR), rising interest rates, and where our economy is headed in 2023.
The result? A shortage of rental properties. Taupō salespeople say that some first home buyers feel compelled to purchase a property due to the lack of rental supply.
In Coromandel, the shortage of rentals is impacting local businesses that are now struggling to find enough staff.
Meanwhile, Hamilton's population of approximately 179,000 is expected to grow by 50,000 people by 2035. According to the Hamilton City Council, at least 18,000 new homes are needed across the city to meet that demand.
There are several projects and developments underway to ensure this target can be met. This includes the development of new sustainable communities in Peacocke and Rotokauri.
One of Hamilton's largest greenfield areas — Peacocke — is currently under development and is set to deliver a new bridge, main roads, parks, strategic water and stormwater networks. The area's development programme was supported by a funding package of $290.4 million from the Government's Housing Infrastructure Fund to enable the transport facilities and essential services new homes and communities need.
Taupō is also experiencing considerable growth. A shortage of retirement living has influenced the construction of two multi-million-dollar retirement villages — LakeCrest Lifestyle Village and a Ryman Healthcare retirement village.
There have also been two additional supermarkets built — one just recently completed, new hotels and a terminal upgrade to Taupō's airport.
A geothermal power station plant is also under construction — known as the Tauhara Geothermal Power Project — expected to be up and running in the second half of 2023. With it comes a plethora of employment opportunities enticing an increase of people moving to the region.
Tis the season for holiday home buyers
Whilst not the most active buyer group (generally owner occupiers) — holiday home buyers were active in the market throughout December.
December is a popular time of year for those looking to purchase a holiday home, and Taupō and Coromandel are attractive destination choices for holiday home buyers.
Salespeople in Taupō and Coromandel say their markets tend to see many local buyers as well as out of town buyers — some looking to purchase their ideal holiday home.
Previously, out of town buyers were predominantly from Auckland, but Taupō salespeople say that Bay of Plenty
buyers have now taken the lead.
Throughout Hamilton, Taupō and Coromandel, first home buyers continue to struggle with strict lending criteria and changes to mortgage rates. Increasing mortgage rates have impacted the amount buyers can be lent, making the purchase of a first property out of reach for some.
However, there are buyers out there who want to lock in a mortgage as soon as possible to ensure they can afford it, before further rises to interest rates occur.