Award- winning industrial designer Carmen He has been appointed to the Pacific team of global energy and automation digital solutions provider Schneider Electric. Ms He is based at the design lab in Adelaide.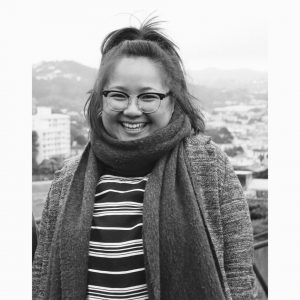 Ms He, who was born and raised in Rotorua, completed a Bachelor of Design (Hons) in industrial design with first-class honours at Massey University in Wellington last year. During her studies she was involved in several award-winning projects in the Designer's Institute of New Zealand's Best Design Awards: a Gold Award (2019) for a jet-powered boat, on which she partnered with other students; a Silver Award (2019) for the redesign of a healthcare product to improve the patient experience, which she developed independently; and a finalist spot (2018) in the Student Product category for a group project where Ms He co-designed LINK, a refined stool that expresses high qualities of aesthetic development, function, and manufacturability.
Ms He has previously worked as a freelance designer and a graphic designer for businesses based in Rotorua and Wellington.
"Aesthetic and function drive my design and as an industrial designer, I create for people. I have an appreciation for physically tangible products that have a purpose, that someone can hold or interact with and where ergonomics are important. I believe we as designers are responsible for making these products as efficient, sustainable and resolved as possible. I enjoy finding the solution to a problem, though the most rewarding part of the process is discovering the root cause of the issue.
"That's why I love working for Schneider – our core values align entirely with what I believe good design should be; everything is purposeful, held accountable in terms of sustainability, and most importantly, is focused on human-centric design."
Tim Turrini-Rochford, Ms He's manager and fellow designer in the Adelaide design lab, says of her appointment, "I thought it would be important to have someone who could represent New Zealand in the design lab. The philosophy of the Schneider Design Lab is to have designers who have a strong understanding of the people and cultures we are designing for and New Zealand absolutely deserved some representation. Carmen also possessed one of the strongest and most coherent portfolios I have seen from a graduate."
Ms He is currently busy with editing and conceptual work as the team looks ahead to the future. She says Schneider Electric is the perfect company in which to progress her career as a designer and get valuable mentoring. "Although it's technically a team of two with Tim and me here in Adelaide, there is an overwhelming sense of inclusivity across the many different departments, no matter who works together. It has been a brilliant start to my journey here at Schneider, and it's great to be in full swing with everyone back at the office."