Zaha Hadid Architects has unveiled plans for a primary school in China's Jiangxi province which will partly utilise robots to build a series of barrel-vaulted classrooms, theurbandeveloper reports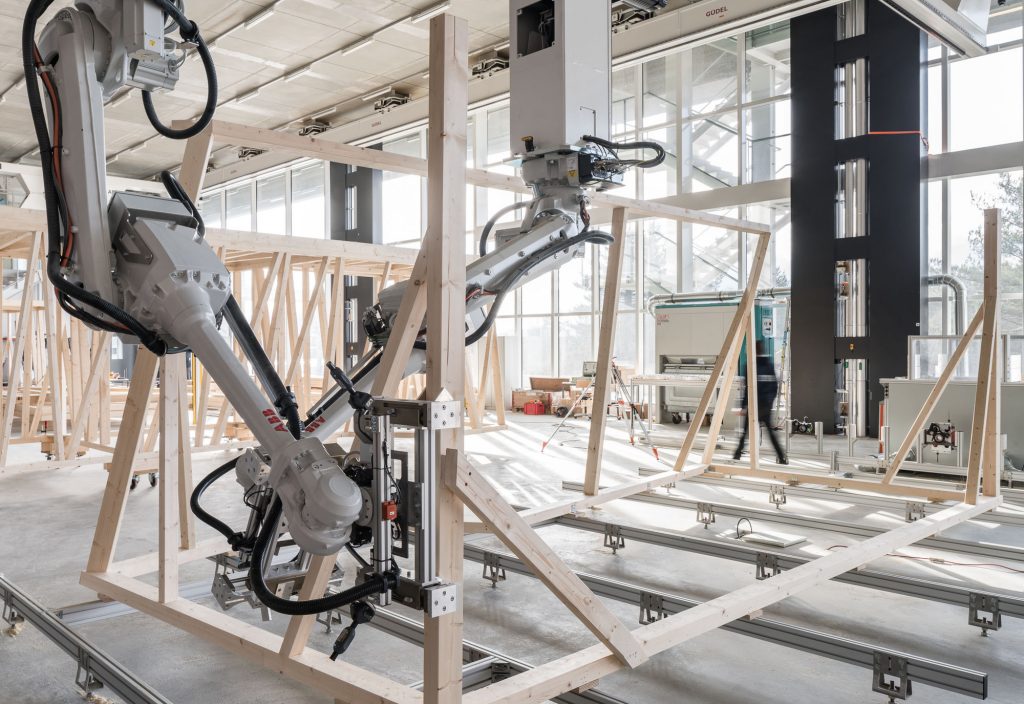 The Lushan Primary School will educate 120 children 160 kilometres north-west of Nanchang and will serve 12 local villages with a total population of about 1,800 people.
ZHA have designed the project to minimise construction time, costs, and the number of structural elements required to be transported to the site.
The agricultural location is surrounded by mountains, rivers and lakes.
ZHA has designed the buildings composed as a network of barrel and parabolic vaults that open towards the river.
The vaulted classrooms are oriented for the best natural light conditions, as well as to frame views to the surrounding landscape.
Each of the arched structures will have an overhanging roof to shade large windows from the sun.
ZHA said in a statement that to minimise construction time and reduce elements needing to be transported, they propose using the local skills of in-situ concrete construction with new advancements in hot-wire cut foam formwork that can be prepared on site by an industrial robot to create the barrel and parabolic shaped moulds.
The modularity of the vaults enables moulds to be used multiple times, further accelerating the construction process and reducing costs.
The school will offer education in the creative arts, STEM, and advanced internet-based learning technologies.
ZHA said that cantilevers will protect the classrooms from the solar gain of Jiangxi's subtropical climate and extend the teaching spaces into the landscape to provide a varied and interactive learning environment.
The barrel and parabolic vaults act as the school's primary structure and enclosure, with each vault performing as an individual structural element.
ZHA have drawn from the region's rich tradition in ceramics to design the Lushan Primary School.
Robots are increasingly being used to produce modular building forms such as that proposed for Lushan Primary School.
Researchers at ETH Zurich university have pioneered a method of robotic construction which they are using to construct a computer-designed modular house.
Computers are used to model the optimum design for individual units, which are then built by a series of robots.
It is the first large-scale architecture project to make use of the robots in ETH Zurich's new Robotic Fabrication Laboratory.
Robots working in a team will be responsible for guiding beams to be sawed to the correct size, holes drilled, and beams positioned for workers to manually bolt them together.
A computer algorithm was developed to prevent the robots from colliding during this process.
The project uses computers to model the optimum design for individual units, which are then built by a series of robots.
Professor of Architecture and Digital Fabrication at ETH Zurich Matthias Kohler says that the computer model can be constantly adjusted to meet any design or project changes.
"This kind of integrated digital architecture is closing the gap between design, planning, and execution."