The Government has announced its plan to get New Zealand to zero carbon emissions by 2050, but more can be done with housing and buildings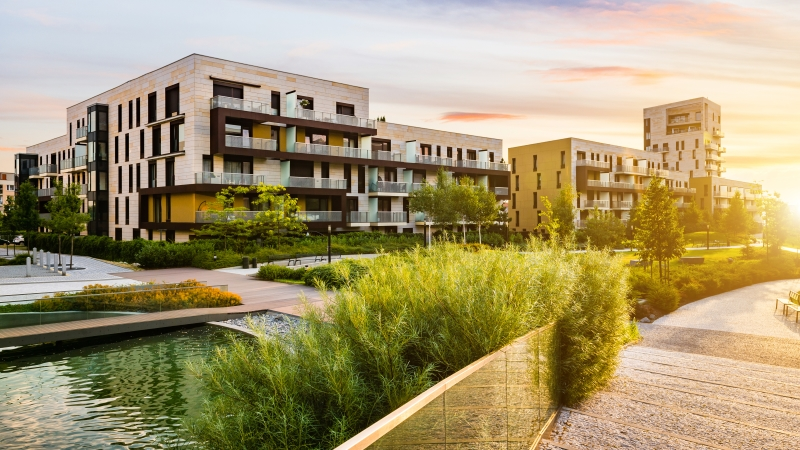 One of the biggest ways to reduce our emissions is to encourage high quality intensification of our housing supply across our metropolitan centres and along transit routes, says Property Council New Zealand Chief Executive Leonie Freeman.
"Given that nearly 35% of New Zealanders rent their home, we need solutions for density that delivers for renters."
"Build to Rent (BTR) is a new way of housing Kiwis. BTR is large, multi-unit residential developments, typically located centrally within cities and with walking distance to key transport links. These developments are professionally managed, with great amenities and offer residents great lifestyle options."
"If New Zealand could unleash the potential of BTR, we could deliver thousands of new high quality and high density rental houses and deliver exactly the type of housing we need to reduce our emissions and meet our climate ambitions."
University of Otago Professor Philippa Howden-Chapman says the Government's Plan is a step forward and outlines the welcome construction innovations Kāinga Ora -homes and communities is building, but it emphasises "options", rather than decisive implementation of energy certificates and other regulations.
"To make essential progress to zero carbon by 2035, clear and consistent targets, regulations and incentives need to be put in place that take account of the costs to low-income households, as well as the co-benefits of sustainable buildings and associated renewable energy supplies.
"The Plan needs to signal the climate emergency by using strong incentives for companies to meet improved regulations and serious penalties if they are ignored. If New York City, with a population twice the size of Aotearoa/New Zealand can enforce green building regulations for new buildings to be 100 percent net-zero by 2030, so can we.
"Most of today's existing buildings will still be in use by 2035 and 'lock-in' energy requirements, so urgent action must be taken to remediate them, as well as to improve quality standards for new buildings.
"In the middle of the climate crisis and with cost of living a major issue, Aotearoa cannot afford to yet again be making piecemeal moves that will fail to reduce emissions and make homes more expensive to heat. We know all too well that the quality of housing has a major effect on people's health and well-being.
"We must make a major investment now to retrofit insulation and heating in all houses. If Ireland, which like us has a high proportion of households in fuel poverty, can do it, so can we.
"The birth of the Building Code, which last revised a major review in 2008, appears to be stuck in a breach delivery, with spasms of consultation with companies about ventilation and insulation standards. This is delaying the birth of world class building standards, which can reduce embodied carbon immediately."