Global chemical giant WACKER has developed several novelties for dirt-repellent treatment of mineral surfaces.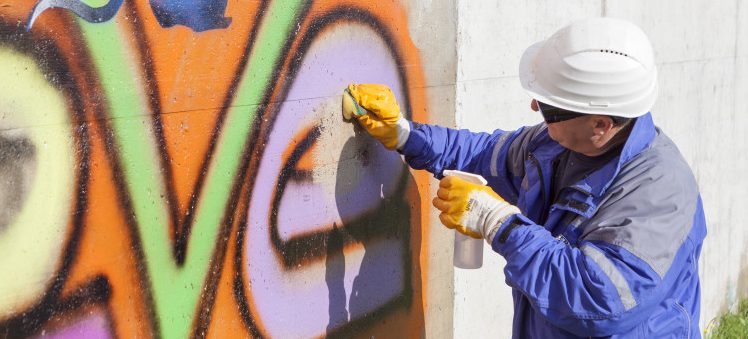 The company's PRIMIS SAF 9000 dispersion has a special composition that is both oleophobic and hydrophobic.
This makes wall paints resistant to many different types of stains – from coffee and red wine to colored pencils.
WACKER has also developed a new anti-graffiti concentrate SILRES BS 710 that offers a long-lasting protective silicone film – any graffiti can simply be washed off with water.
Stickers, posters or signs that have been pasted onto walls can easily be removed as well.
PRIMIS SAF 9000 can ideally be used to formulate so-called "easy-to-clean" interior wall paints which are resistant to a whole host of substances – from tea and coffee to lipstick, mustard or colored pencils.
Just adding 10–20 per cent of the dispersion in relation to the main binder is enough to allow dirt to be simply wiped off the wall without trace just using a sponge.
The dispersion also increases the blocking resistance in paint formulations so that dried surfaces do not adhere if they are pressed together.
Adding PRIMIS SAF 9000 to exterior wall paints minimizes the dirt pick-up and prevents the soluble additives like emulsifiers in the paint from leaching and creating so-called "snail trails".
PRIMIS SAF 9000 is exempt from labeling requirements and according to the German Federal Institute for Risk Assessment (BfR) is even suitable for contact with food and drinking water.
The new dispersions are thus an environmentally compatible option for formulating easy-to-clean coatings.
Anti-graffiti coatings
Anti-graffiti concentrate SILRES BS 710 is a one-part silicone rubber formulation that cures to form a silicone elastomer at room temperature and upon exposure to moisture.
The difference between SILRES BS 710 and traditional silicone-based anti-graffiti coating compounds is its unique formulation concept, which completely eliminates the need for tin catalysts and oxime crosslinkers.
Coating materials made from SILRES BS 710 can be sprayed onto surfaces or applied with a roller or brush.
A single treatment is generally enough.
Surfaces will be reliably protected from graffiti and posters after a curing time of one day.
Furthermore, the silicone film is permeable to water vapour.
Studies conducted on adhesive properties have shown that porous mineral substrates like concrete or bricks do not need to be primed prior to the application of a coating material made from SILRES BS 710.
The cured silicone film is strongly abhesive, which means that other substances adhere either poorly to its surface or not at all.
Graffiti can be easily removed from the surface, and stickers, posters or signs either fall off on their own or can be peeled off effortlessly.
Cleaning the surface with cold water using a sponge or a pressure washer is all it takes to remove graffiti.