Auckland's apartment market is steady with just 12 months of supply remaining, a Colliers International research survey shows.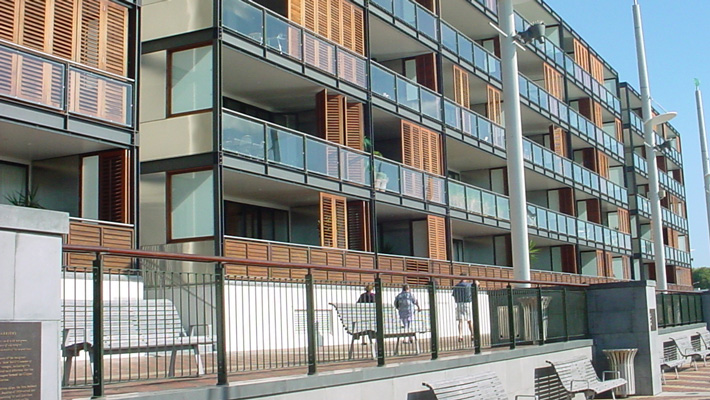 The survey looked at sales results from 49 new apartment projects in Auckland's CBD, city fringe and suburbs in the first half of 2017.
About half of the 3,795 apartments surveyed are currently selling off the plans, while the others are under construction.
Pete Evans, National Director of Residential Project Marketing at Colliers International, says the 12 months of remaining supply is low in comparison to other markets.
"In major cities with population growth we would expect supply to be anywhere between 12 to 24 months," he says.
"Most apartment projects take two to three years to build so the current undersupply will remain in the foreseeable future.
"Auckland's population growth, as well as banks restricting funding, is not assisting the needed supply of new apartments in Auckland."
Outlook promising
The highest number of apartment completions in more than a decade is expected in 2018.
A total of 138 new apartment buildings are currently forecast to be completed by 2020, which Evans says will assist in providing better quality apartment options for Aucklanders.
"With most of the 3,795 new apartments either planned or under construction already sold, new supply is needed to meet future housing and lifestyle needs."
Colliers International's survey results show sales prices for apartments are continuing to increase across all areas surveyed. The average sale price is now $1.12 million, up 12 per cent from 12 months ago.
Apartments in the CBD remain the priciest with an average sales price of $1.32 million, which is up from $1.02 million 12 months ago – an increase of 29 per cent.
Sales prices in city fringe areas such as Grey Lynn, Kingsland, Mount Eden and Newton now average $1.28 million, a 15 per cent increase from 12 months ago.
Suburbs selling
The suburban market is also up by 12 per cent from 12 months ago.
Apartments in areas such as Hobsonville, Onehunga, Albany and Stonefields are now selling at an average of $824,000.
Colliers International's research suggests that the market for apartments is changing. While traditionally apartments have been mostly confined to the CBD, now two-thirds of both the new builds and future supply surveyed are in the city fringe or suburban areas.
Buyer appeal
Evans says this is appealing to a more diverse group of buyers.
"Developers are now delivering new apartment complexes aimed not only at the student or investor market, but to the owner occupier, bringing all new levels of quality for the discerning resident."
With developers focused on the owner-occupier market, Evans predicts that price records will be set by new luxury apartment developments in desirable city fringe suburbs such as Remuera, Meadowbank and the Eastern Bays.
An existing apartment in Remuera recently sold for $8.7 million, achieving $29,000 per square metre and setting a new record for Auckland.
Evans predicts that new luxury apartments could still achieve higher than this record due to the architectural excellence that is being demanded in 2017.
"New apartments in prime waterfront locations with unrestricted views and premium finishings will be able to achieve prices of up to $10 million or $30,000 per square metre," he says.
"There remains high demand for houses over $5 million in sought-after central and waterfront suburbs of Auckland.
"These buyers generally want boutique developments in prime locations with more amenity to meet their changing lifestyle requirements.
"They want something special and unique that cannot be repeated."