Mobile tech will continue to disrupt workspaces, say office experts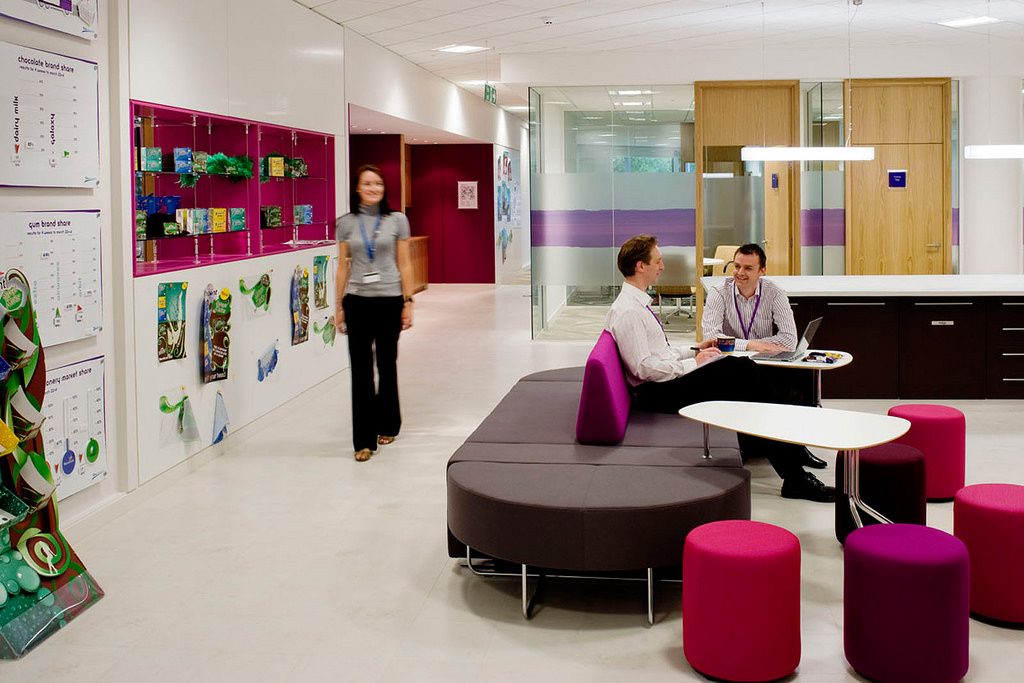 Office occupiers will increasingly draw a distinction between their 'core' and 'flexible' space needs as mobile disruption continues to reshape workplaces in 2018, office experts say.
Colliers International National Director of Office Leasing Rob Bird says flexibility has been a key trend in recent years, with more staff working offsite and from home.
"It's now becoming harder to justify allocating a desk to every employee when staff occupancy rates are trending down," he says.
"Occupiers are seeking new ways to consolidate space and save on real estate costs, and a good starting point is to analyse how staff utilise the workspaces available to them.
"A clear understanding of the office areas that are vital to the business can help companies become more efficient by eliminating unnecessary floorspace and the associated costs."
Bird says 'core space' is defined as the minimum space a business needs to function efficiently, with no excess for expansion, short term projects, seasonal work surges, or large meetings and presentations that take place only occasionally.
These excess needs can be fulfilled by using 'flexible space' – shared facilities that companies can use as and when required.
Shared facilities could include project spaces, meeting rooms, collaborative spaces, event spaces, and administrative areas for printing and copying.
"Some modern office buildings provide shared facilities that enable the building's various occupiers to access flexible space when they need it," Bird says.
"Alternatively, occupiers without shared facilities in their buildings can use one of the many co-working providers that have been established in New Zealand's main centres in recent years."
Creative co-working
The latest innovator to enter the New Zealand market is Spaces – a global co-working provider founded in Amsterdam that has since expanded to more than 50 locations worldwide.
Located in the former Fairfax building on Auckland's iconic K'Road, the 2,700sq m business and creativity hub is due to open next year.
Spaces will share the heritage building with tech disruptor Tesla, which opened its first New Zealand electric car showroom earlier this year.
"The premises will be newly fitted out with state-of-the-art meeting rooms, private offices, expertly designed co-working spaces, and a cafe with barista-served coffee," Bird says.
"With room available for up to 400 occupants, Spaces will offer casual and monthly membership plans as well as permanent office solutions."
As co-working continues to grow in popularity, Bird says providers like Spaces will increasingly target major corporates like Twitter and Rabobank – which already use Spaces' facilities – rather than focusing solely on start-ups and smaller businesses.
"This has already started happening in the United States, where large co-working providers have begun competing with traditional landlords for major tenant leases."
Bird also expects occupiers will embrace co-working by subleasing space to co-working providers.
"This strategy allows occupiers to bank additional space for growth if required. It also gives occupiers the ability to collaborate with the businesses the co-working provider brings in, resulting in better productivity and the opportunity for innovation."
More workspaces
Colliers International Commercial Leasing Director Matt Lamb says flexible work practices and mobile technology are also making workplaces denser.
"With fewer staff in the office, we've seen some occupiers consolidate their space by increasing density from a staff-to-square-metre ratio of 1:10 to 1:8," he says.
"We expect this trend to increase, particularly within major CBD areas where space is becoming more expensive."
At the same time, Lamb says building owners and occupiers are investing heavily to make their workspaces more appealing and useful to workers.
"This trend towards 'placemaking' will become a key part of owner and occupier strategy in 2018 and beyond," Lamb says.
"With the rise in mobile technology, people now have a choice of working in a traditional workspace, a co-working space, at home or elsewhere, such as a cafe or park.
"Workers now expect compelling reasons to come into the office, and owners are responding by providing the likes of wellness amenities, improved shared spaces, and partnerships with occupiers, retailers and service providers.
"All of these offerings can help create spaces that attract and connect with the new hyper-mobile workforce."
Security essential
Office security and safety is expected to be among the priorities for occupiers and owners in 2018 and beyond, says Auckland Commercial Leasing Director Sam Gallaugher.
"As security concerns becomes more prevalent, landlords and tenants will start to consider more advanced methods than traditional pass cards," he says.
"Technologies such as facial recognition, finger print scanning and phone ID scanning aim to provide a level of non-intrusive security that doesn't detract from the experiences of visitors and staff within the building.
"These new security methods will become even more important, given the trend towards flexible working hours and more people coming and going from office buildings."
Gallaugher says some high-end Auckland office buildings have already introduced next-generation security technologies.
"Kiwi Property's Vero Centre on Shortland Street, for example, uses number plate recognition technology to control access to the car park," he says.
"We expect more and more office buildings will adopt similar technologies to offer workers a more seamless home-to-work transition."