Artificial intelligence, driverless cars, the shared economy and climate change are disrupting the future of New Zealand cities, according to internationally renowned planning experts
The challenge for local authorities and citizens is adapting to these advancements, claim urban futurist and former Lord Mayor of Adelaide Stephen Yarwood, and highly respected landscape architect Professor Elizabeth Mossop.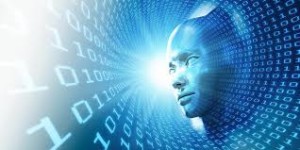 The pair are speaking ahead of the New Zealand Planning Institute's (NZPI) annual conference Changing Places in April, at which they are both keynote speakers.
Mossop's presentation will focus on 'Landscapes of Urban Resilience', while Yarwood will be addressing 'Urban Disruption and Contemporary Change – how the hell do you plan for the unknown?'.
Smartphone data drives city planning
Artificial intelligence and other emerging technologies have the ability to result in a "tsunami of change" says Yarwood, who consults internationally on urban futures and innovation.
"For example, information obtained from citizen's smartphones and networked digital devices can be analysed by artificial intelligence software to calculate population growth, street usage and land development," he says.
"Ultimately, this leads to the creation of a utopian future upon which urban plans are drafted. Technology companies are playing a leading role in the development of infrastructure, and data is being used to create urban patterns and systems rather than predict and manage them."
Technology advancements in the way of driverless cars have the ability to change spatial patterns and city cores, claims Yarwood.
"As parking becomes less of a demand there will be a lot of reclaimed space. Sprawling bitumen carparks could be replaced with high-value residential developments or public spaces."
Urban heat poses greatest health threat
Climate change and the resilience of cities is another key planning challenge that is confronting cities, claims Mossop, Dean of Design Architecture and Building at Sydney's University of Technology.
Mossop has also been involved in the post-hurricane reconstruction of New Orleans and the Gulf Coast, and the ongoing revitalisation of Detroit in the United States.
"Mitigating the effects of urban heat islands through increased tree canopy and vegetation, for example, is necessary to avoid heat-related public health issues and the economic implications of increased energy use," she says.
Urban heat islands are built-up areas that are significantly warmer than their rural surroundings due to human activities, and often experience increased temperature differences of up to 3.7 degrees celsius.
"Contrary to popular belief our greatest public health threat is heat," says Mossop.
"As things heat up more and more, the issues become increasingly acute and that is what we, as planners, are faced with at the moment."
In New Zealand, the regions in which people are most likely to be affected by climate change are Northland, the east coast of the North Island and parts of Bay of Plenty, according to Environmental Heath Indicators New Zealand.
Agri-tourism to benefit from Uber-esque collaborative consumption
With the rise of Airbnb, Uber and other peer-to-peer services, people are exploring unfamiliar areas of their cities and interacting with people and places in ways "that just years ago were unimaginable", adds Yarwood.
This has contributed to the rise of the shared economy, which Pricewaterhouse Coopers predicts will be worth $335 billion by 2025. Defined as collaborative consumption, it involves people renting out things they are not using such as a car or house.
"People are creating a new sense of space, which is changing infrastructure and spending patterns," says Yarwood.
"In New Zealand I see the shared economy as playing a big role in driving agritourism, with planning changes allowing farmers to promote accommodation for added development."
Planners to partner with local authorities
Mossop says planners are becoming more influential, working alongside local authorities and key decision makers to tackle the challenging issues.
"Our creative problem-solving is needed to help with complicated questions around urban population growth, sustainabilty, resilience, and how cities influence issues of social justice. We need to be creative in how best to use new technology and advancements."
NZPI's Changing Places conference, to be held in Wellington, will address the merging relationship between built and natural environments. More than 500 delegates are expected to attend, including industry leaders, iwi, resource managers, urban designers, scientists, environmental advocates and local and central government.
Other speakers at the April 4-7 event include Environment Minister Nick Smith, leading economist and media commentator Shamubeel Eaqub, and renowned Environment Court judges John Hassan and David Kirkpatrick.