The way we do business has been disrupted; we are now connected everywhere and with everyone, says Regus Country Manager Pierre Ferrandon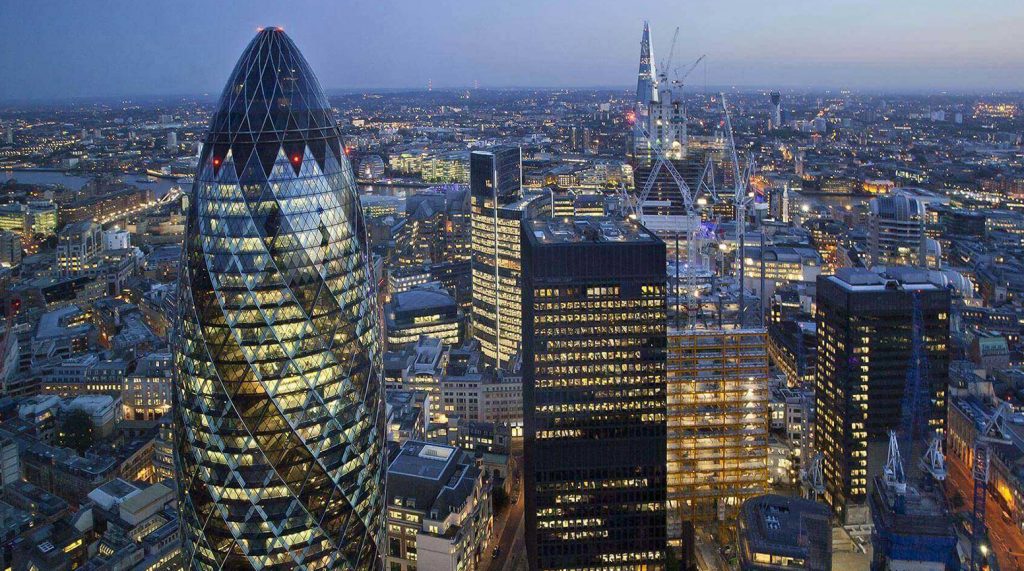 As employees we can now choose where and when we work, because work is no longer something we do or a place we go but is the overall output that an employee and employer produce.
The increasing pace of connectivity gives people easier access to a wider choice of work opportunities, while employees' choices are increasingly geared towards work-life balance and making the best use of their most valuable asset — time.
If flexible working adoption continues to increase – and all indicators are that it will – then the natural question is, how does the work space need to evolve in order to adapt to this new way of working?
Employee flexibility means that the workspace needs to adapt and become a tool of that flexibility – not fixed but mutable and responsive to demand.
The traditional view of the workplace as a single central location to which people commute is becoming obsolete and inefficient as remote working grows in dominance.
The first go-to for companies responding to this change is to look at home working, which works in a number of cases but has some limitations, such as reduced productivity, disengagement, isolation, network security, mental illness, and health and safety issues.
The alternative is a structure whereby the central office is supplemented by a network of satellite offices for staff to work from whenever they are not in the main office.
In the traditional approach, this would pose the problem of utilisation because of the difficulty of accurately predicting how much each office would be used, leading to a capacity imbalance (whether over or under), waste and excessive real estate expenses.
There is an instructive parallel with the car industry and the rise of Uber and other ride-sharing platforms.
The model gives users the ability to consume transport on demand, enabling both a better user experience and a higher utilisation of the depreciating asset — the car.
Extrapolating this concept to the workspace, imagine what it would mean if companies could have access at all times to a network of on-demand office space that gives all staff access to a fully functioning workspace within 10 minutes of their home. This exists, and we call it Workspace as a Service.
The following example shows what Workspace as a Service looks like for the employee, the employer and the economy of Auckland.
The employee benefits: from time spent to output
With access to a workspace 10 minutes from home, the employee would be able to choose from a wider range of job options, therefore increasing job satisfaction and engagement.
The reduced commute and lower associated costs would result in higher satisfaction and increased spending ability.
Commuting time saved frees more time to spend with family and on personal interests, and more time to do productive work.
The ability to work from remote workspaces also increases networking opportunities because the employee is no longer subject to the traditional model of the same workplace and desk every day and is instead exposed to different people from different companies, fostering exchange, social engagement and new ideas.
The employer benefits: from traditional leasing to on-demand
The first benefit for the employer stems from the employee's benefits: A happier, more engaged workforce makes the company more productive, as staff are more focused, take fewer sick days and use their time to produce agreed outputs rather than watching the clock.
The second benefit, critical to the bottom line, derives from adopting a real estate strategy that gives employees the ability to adopt flexible working practices – which requires adopting a network of on-demand workspace rather than one or several traditional leased locations.
Consider the industries that will benefit the most from adopting on-demand workspace: Digital services, business services and support services. Each has different real estate strategy drivers but presents a mostly standard use of the workspace. Let's look at the impact of switching from a traditional leasing model to a Workspace as a Service model.
Cost benefits
The on-demand model affords real estate cost management by calculating by head count, not total cost of space. We can break this down by comparing the current cost of the workspace for a company in Auckland with the cost of adopting on-demand workspace.
This example company employs 100 staff and has its main office – using A grade space – in the Auckland CBD.
Fixed space
With normal utilisation, this company would rent between 1,000 to 1,500 square metres on a 10-year lease.
• Rental cost: $450,000 to $675,000 per annum
• Building service charge: $150,000 to $225,000 per annum
• Facility costs (maintenance, electricity, cleaning): $50,000 to $75,000 per annum
• Insurance: $6,000 to $8,000 per annum
• IT/T costs: $30,000 to $40,000 per annum
• Fit-out depreciation: $100,000 to $150,000 per annum
• Total cost: $786,000 to $1,173,000 per annum
• Average cost per head: $7,860 to $11,730 per annum.
To compare this cost to the cost of an on-demand workplace strategy, it is important to link this fixed cost to utilisation. Looking at the drivers behind utilisation, we need to consider the following:
• Staff leave: As a minimum 20 days per annum = 13 percent of staff not present at work at any given time
• Staff absenteeism/sick leave: 5 days per annum = two percent of staff not present at work at any given time.
• Therefore, at any given time, 15 percent of the workspace is not utilised due to leave entitlement.
If we now take a look at under-utilisation driven by workforce size changes, the data available shows close to 25 percent variation in head count for companies of all sizes and industries across a period of 10 years (for reasons of scaling up/down, requirement for project space used only a portion of the time, relocations etc).
By adding the period where companies move office location and have to align lease start and ends we can find another 4 percent under-utilization (half a month double rent per year across a period of 10 years).
In total, 44 percent of the space under a traditional leasing model would be un-utilised by any company across a period of 10 years.
Our example real estate cost to head jumps from NZ$7,860/NZ$11,730 per FTE per annum to NZ$14,035/NZ$20,946 per FTE per annum.
On-demand space
Under an on-demand workspace model, under-utilisation does not exist, because by definition the company only pays for the space it uses at any given time.
What does it cost under an on-demand model? The typical cost of workspace in this model, traditionally called serviced office or co-working, is driven mainly by the cost of real estate (location), the type of access (full-time, part-time, best view/no views) and the term of commitment.
Within the 19 locations of the IWG network (Regus, Bizdojo, SPACES) in New Zealand, the cost per workstation ranges from NZ$1,788 for a non-assigned desk to NZ$6,600 to NZ$12,400 for a dedicated desk in a private (self-contained) office.
Under this model, companies only pay for space when the employees are actually using it (remember: 13 percent annual leave and two percent sick leave), making the total cost for this company to adopt a fully on-demand workspace for 85 percent daily usage NZ$561,000 to NZ$1,054,000 (85 x $6,600 to 85 x $12,400).
This is a real estate cost reduction of 10% to 29%.
Other benefits
These include IFRS 16, reduced management, forecasting and budgeting, speed to market and disaster recovery.
Beyond the staff attraction and cost benefits we have already outlined above, the adoption of Workspace as a Service presents other tangible benefits for businesses.
The first stems from the upcoming changes of the global accounting standard IFRS 16.
Briefly, these changes require companies to report all lease-associated cost and liabilities onto their balance sheets, which affects their financial performance ratios, ability to borrow and valuation.
With Workspace as a Service, companies typically commit to service agreements presenting much lower term commitment, lower security deposit and depreciation.
The second benefit comes from the outsourcing aspect of WaaS. Where traditionally a company would employ staff to manage leases, contractors, landlords and so on, with an outsourced solution the provider will take care of all these aspects, thus reducing the in-house requirement for companies.
Third, the Workspace as a Service model presents much easier forecast and budgeting aspects, as it is on-demand and predictable with an all-inclusive per head count cost.
Fourth, the benefit of speed to market. Traditional leasing would require 12 to 18 months' planning, but with WaaS, any company can set up an office within 48 hours.
Finally, one of the less-heralded benefits of Workspace as a Service is the introduction of new workplace recovery solutions. Traditionally, workplace recovery solutions offer a single fixed location to multiple customers with different degrees of recovery services on offer.
In the New Zealand context, this way of looking at workplace recovery has some major flaws:
1. The single-location approach is dangerous because it is impossible to predict where a disaster will hit. Relying one location for recovery seems to not be in line with the principle of business continuity.
2. The recovery location is over-subscribed on a first-come, first-served basis, so in the event of widespread disaster it is likely that not every customer will be able to operate from the recovery location at once.
To ensure a proper business continuity solution, look at the dynamic recovery solutions that a network of flexible workspaces can provide. With a multitude of locations providing plug and play office options ready to go within 24 hours, the customer has the option to choose the most efficient place to operate from in the event of a disaster, with certainty that there is always a location available.
These solutions provide a better and more resilient option for a fraction of the price. See the Useful Links section at the end of the article.
Comprehensive and flexible option
In summary, Workspace as a Service provides a more comprehensive and flexible approach to company real estate, with capacity to allow staff to adopt flexible working practices and reap the benefits while gearing their real estate portfolio for performance and future-proofing their strategy. It costs less, is more efficient and supports the change that 92 percent of staff want to see in the future.
What next for New Zealand?
What are the obstacles to adoption, and how will companies in New Zealand be able to implement the change?
The landscape of flexible workspace in New Zealand has evolved dramatically over the last three years, growing from circa 10 locations to over 50 nationwide, with close to 60,000 square metres of space today.
The IWG network grew from six to 19 locations and 3.5 times the total capacity in the past 12 months, and now covers four cities with two brands, Regus and Bizdojo.
IWG's third format, SPACES, an Amsterdam-born co-working space, opens its first location in August this year on Karangahape Road in Auckland, shortly followed by the largest opening to date in the new Precinct Properties development Commercial Bay.
If we look at the forecast of independent studies by JLL, Knight Frank & JP Morgan, the potential is for flexible workspace to account for up to 30 percent of total commercial office stock by 2030.
Considering New Zealand business demographics, it is likely that the penetration rate of flexible workspace will be even higher than in other markets, with a higher fragmentation of the workforce and a high level of entrepreneurship.
The IWG five-year plan for New Zealand is to reach a network of 100 locations spread across the top 20 cities.
This will allow us to provide solutions to both corporate and local businesses to support their employees wherever they want to work in New Zealand, while creating the largest business community that will transcend cities and connect workers across the country. In order to achieve our planned growth, we will soon be opening our business to franchisees and will start partnering with like-minded entrepreneurs who understand our ambitions and want to join in the workspace revolution.
Useful Links
> How coworking benefits mental health
> IFRS 16
> The future of co-working
> Education Payroll case study
> Disaster recovery white paper
> Disaster recovery intro
> Franchise
About Regus
Regus (one of the IWG group of companies) has built a global network of office, co-working and meeting spaces for companies to use in every city in the world. It's a global infrastructure built for businesses to support every opportunity.
The network of workspaces enables businesses to operate anywhere, without the need for set-up costs or capital investment. It provides its customers with immediate cost benefits and the opportunity to fully outsource their office portfolio. Designed to enhance productivity and connect 2.5 million like-minded professionals, it's an instant global community.
www.regus.co.nz
www.facebook.com/RegusNewZealand
www.linkedin.com/company/regus