Demand for sites at the Western Precinct of  Titanium Park continues to grow, with nine sites sold or under contract – leaving only 40% of the precinct available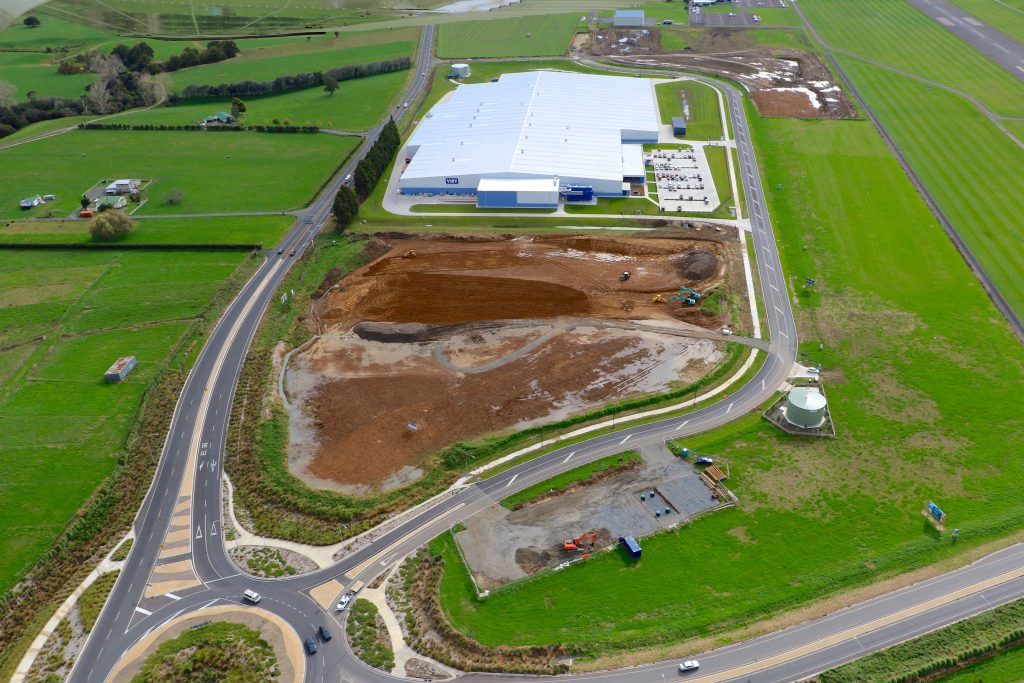 Waitomo Energy and importer and distributor of agricultural machinery, Webbline, are the latest companies to identify the business park as an important strategic location from which to expand business activity across the region.
McConnell Property Development Manager, Kate Guy, says nearly 13 ha of land has been sold to date and she is delighted to confirm two Waikato-based companies will join local businesses from the building and manufacturing sectors as well as international packaging and recycling company Visy at the Western Precinct.
"With land being around 50% cheaper than in the Hamilton North and Te Rapa areas along with no development contributions, the Western Precinct stacks up for owner occupiers – but it's an equally good proposition for private individuals and syndicate investors," she says.
"Investors can achieve sustainable rents for occupants while maintaining good returns."
Just 10 minutes from Hamilton and sitting within the 'golden triangle' cities of Cambridge, Te Awamutu and Hamilton, the Western Precinct is at the heart of an area known as the country's growth hub with a population catchment of between 1-2 million people.
MD of Waitomo Group, Jimmy Ormbsy, says several reasons compounded the company's decision to locate one of the largest of its environmentally friendly fuel stops at the Western Precinct.
"The process of choosing the Western Precinct was pretty straight forward for us," he says.
"It's perfectly situated to connect to major transport routes, so it's a natural hub for us to capture a large volume of traffic.
"We see it as the beginning of more fuel stops within the Bay of Plenty and the Waikato over the next few years."
Waitomo Energy's fuel stop will have a VR2 vapour recovery system installed.
The VR2 system reduces the vapour emissions when the tankers make deliveries, as well as when customers fill up with petrol.
Other environmental design features at Titanium Park Western Precinct include grass swale drains to treat storm water runoff, energy-efficient lighting and building owners are encouraged to harvest rain water for efficiency and water conservation.
A company spokesman for Webbline says the region's strong roading infrastructure was also an added advantage to its decision to secure a site at the Western Precinct.
"We've been looking for a location for a long time and this site ticked all the boxes," he says.
"It's central to the Waikato, and really close to Mystery Creek which is great profiling for our business."