The largest provider of shipping containers in Australasia has opened an office in Invercargill to meet growing demand for container building solutions and portable storage in Southland.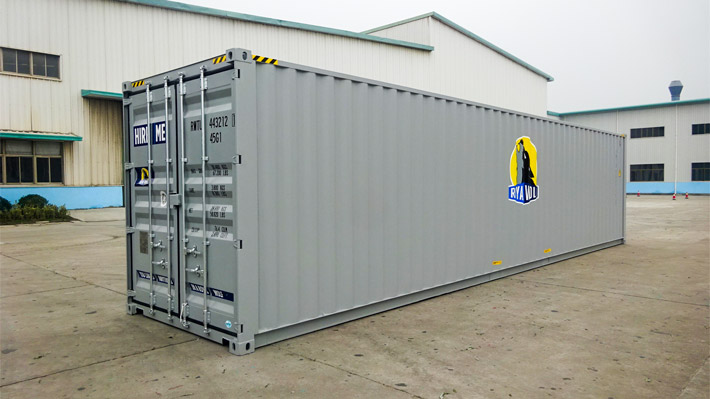 Royal Wolf specialises in the hire, sale and modification of new and refurbished shipping containers, and portable container buildings such as kiosks, kitchens, worker's lunch rooms, and public safety walkways for construction sites.
Executive General Manager Paul Creighton says the opening of the new facility is a reflection of Southland's potential for further growth in the region which has brought about increased inquiry for containerised solutions.
"We used to be able to service Invercargill from out of Dunedin and Christchurch but demand has increased so much in the region in recent years that having locals and container product on the ground is essential.
"We foresee the business growing steadily in Invercargill and Southland and the new facility ensures customers will have customer service contact on the ground and access to our full range of products."
He says the Invercargill office will also provide product supply support to the Central Lakes area in light of the growth it is experiencing.
The Invercargill facility adds to Royal Wolf's strong nationwide network of customer service centres in 12 cities and towns around New Zealand, including its architecturally designed container building office in Auckland.
Construction boom
Creighton says with nationwide construction activity showing no sign of slowing down, Royal Wolf has a record number of shipping containers on lease which are being used for everything from storage facilities and workers' lunch rooms through to pedestrian walk ways.
"Invercargill and other areas of Southland are no exception and we foresee in the future the demand for container solutions and products is only going to increase which is why we've made a significant investment to get this facility up and running."
He says as well as being used extensively in the construction industry, Royal Wolf containers are also ideal for everything from use at events and concerts, through to providing temporary accommodation and transporting dangerous goods.
"Containers are an incredibly strong and solid structure, but they're also very adaptable so there really is no limit to what you can make out of them.
"The pedestrian overbridge we constructed out of a 40-foot container and two 20-foot boxes at the Burt Munro Challenge in Invercargill.
"The beauty of Royal Wolf is that it can provide everything from simple and reliable storage solutions through to modified and bespoke containers that take the shape of portable kitchens, toilet facilities, or architecturally designed office space.
"We can modify them to whatever a customer wants," Creighton assures.
Service centres
Royal Wolf Holdings Limited is a leader in the hire, sale and modification of new and refurbished shipping containers, with 20 years of experience and a network of 35 facilities including 32 dedicated Customer Service Centres across New Zealand and Australia.
Known for its focus on product innovation, Royal Wolf has taken the design and basic engineering of the traditional shipping container to new heights and today its products are used in a wide range of applications to help solve business challenges across many market sectors.
The company has a customer base of over 20,000, supplying customers each year with containers which are inexpensive, safe, secure, easily transportable and able to be modified with doors, internal walls, windows, electricity, water supply and more.
They can be used for everything from portable storage options for consumers, sporting associations, community groups and schools, to accommodation units, mobile exhibitions, retail outlets, offices, kitchens, training facilities and innovative construction projects.
Royal Wolf containers can be specified to meet portable storage requirements for general purpose, refrigerated or hazardous goods and are available in a variety of sizes, they offer the perfect solution to many storage problems with the additional benefit of being delivered direct to your nominated site.
To cater to the construction industry, Royal Wolf offers a 'Worksite Range' which includes a selection of shipping containers that are available as a stock item and provide hoardings and gantries, construction site offices, change rooms, first aid rooms and ablution blocks.
The company also has a division focused on the freight sector, providing freight containers for road, rail, removals, bulk commodity, construction and project applications.
Within this area, the business has built a particularly strong reputation amongst transport and logistics operators as a provider of specialised equipment.
The mining, defence and resources sectors have embraced Royal Wolf container solutions as seen by the extensive use of large portable camps and blast resistant buildings.
Royal Wolf was listed on the Australian Stock Exchange in 2011 and currently employs over 260 permanent staff who are dedicated to servicing the needs of customers and delivering container solutions.