Advertising company oOh!media has secured an exclusive agreement with AMP Capital Shopping Centres to provide Out Of Home advertising media at four major New Zealand retail centres.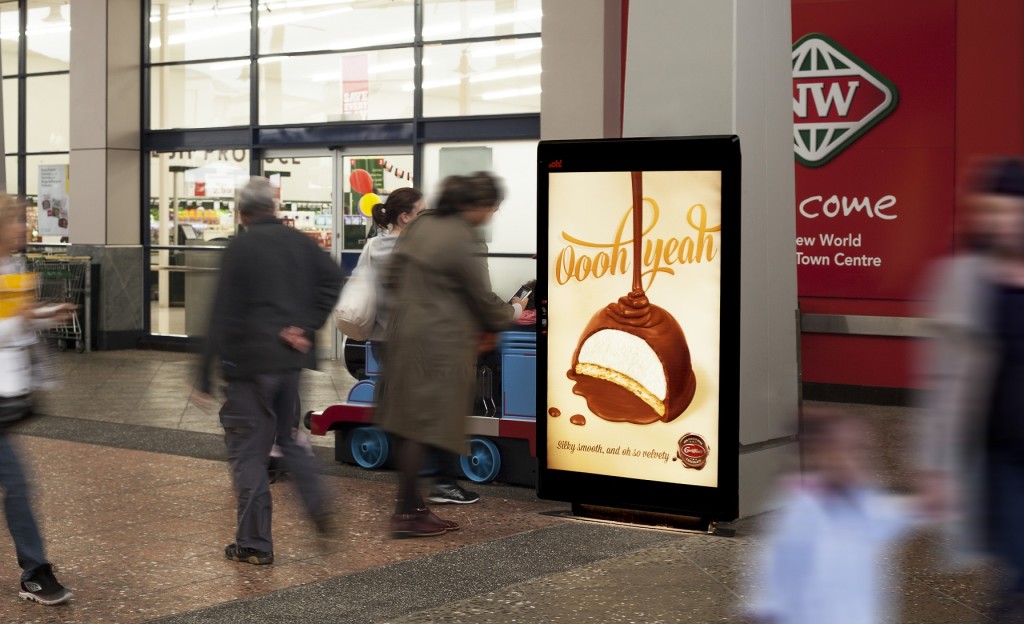 The four new contracts expand oOh!'s fast-growing retail network in key New Zealand locations, with a presence in 43 shopping centres across both islands of New Zealand.
The new agreement covers the 40,000sqm Manukau Supa Centre in Auckland, Northwood Supa Centre in Christchurch, Centre City in New Plymouth and Nelson Junction in Nelson.
It extends oOh!'s long term rights to seven retail assets in AMP Capital's New Zealand portfolio that includes some of the country's most successful and high-performing retail centres.
"We are excited to grow our longstanding partnership with AMP Capital Shopping Centres," says oOh!'s general manager New Zealand Adam McGregor.
"What this means for advertisers is that oOh! will introduce its world-class retail advertising solutions into these centres, including classic ShopaLite panels and full motion digital ShopaLive screens with industry-leading content management capabilities. This further strengthens our retail offering as the largest full motion digital network in New Zealand.
"No other Out Of Home company can deliver a national retail audience in New Zealand like oOh! while retail as a medium can deliver mass reach to people in shopping centres and provide engagement with brands on the path to purchase.
"We look forward to continuing our long-standing partnership with AMP Capital to deliver the best possible customer experience in the NZ retail environment."
oOh!'s network of retail Out Of Home media is already located in AMP Capital shopping centres including the 60,000 sqm Botany Town Centre at East Tamaki in Auckland, Bayfair in Tauranga and The Palms in Christchurch.
"oOh!'s new retail audience measurement system CRAFT will also allow its expanding New Zealand network, with its unique reach of more than 70 per cent of the population in 10 media regions, to be more accountable for advertisers than ever before," McGregor adds.