With New Zealand moving into lower COVID-19 alert levels and restrictions easing to allow property viewings, Ngāti Whātua Ōrākei Properties is gearing up to continue the sale of homes and welcome residents to Oneoneroa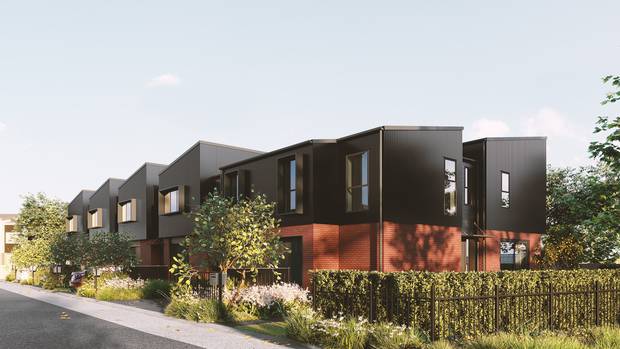 The hapū development company says New Zealanders have had time to reflect in their bubbles on what they are looking for in a home, the importance of community and location, with Oneoneroa delivering what Kiwis want.
Oneoneroa, launched late 2019, is the first major Auckland residential property development headed by a local hapū and sold its first six homes earlier this year.
Neil Donnelly, General Manager of Property Development for Ngāti Whātua Ōrākei Properties, says Oneoneroa is well positioned to attract buyers looking ahead to what life in the new normal will be.
"These past two months have presented challenging times throughout the country but it's also offered time to reflect on what is important to us."
"In a home, Kiwis know now more than ever what they're looking for. Low maintenance, purpose built and stylish homes with access to local parks and beaches, in close proximity to supermarkets and other essential services, and a supportive resilient community will be top of that list and Oneoneroa delivers on every front," says Neil.
Located in Belmont on the North Shore within walking distance to the Northboro Reserve, local supermarket, well regarded primary, intermediate and secondary schools, public transport and a thriving community, new buyers will own a slice of highly sought-after land that hasn't been up for sale for over 50 years.
Ngāti Whātua Ōrākei Properties is committed to sustainable communities and thriving environments and encourage environmentally conscious living and travel to promote a less congested community.
As part of the Oneoneroa development all new homeowners in the initial stage of the development properties will receive an electric bike as a koha from the developer. As a nod to the development's name, the bikes will be called 'O-bikes'.
"The aim is to build sustainable communities. Kaitiakitanga is about taking leadership and providing O-bikes is just one way we are putting it in to action.
With safe cycle paths close by, Oneoneroa residents can use their O-bikes as an alternative for commuting or even short trips to enjoy local amenities in the wider Devonport-Takapuna area," says Neil.
The 13 architecturally designed terraced homes range between $955k and $1.5m, offering two-, three- and four-bedrooms in the first stage. As the next stages are completed, the new community and its philosophy of greener living will continue to grow.
Ngāti Whātua Ōrākei are guided by foundational values of sustainability and kaitiakiatanga, which has driven the initiative to revive the original name of the location, and all Oneoneroa homes built to a minimum 6 Homestar rating from the New Zealand Green Building Council.
To stay up to date on the Oneoneroa development or book a private viewing, visit Oneoneroa.co.nz to register your interest.