The first commercial building built from 3D printed concrete in the southern hemisphere has been completed in Hamilton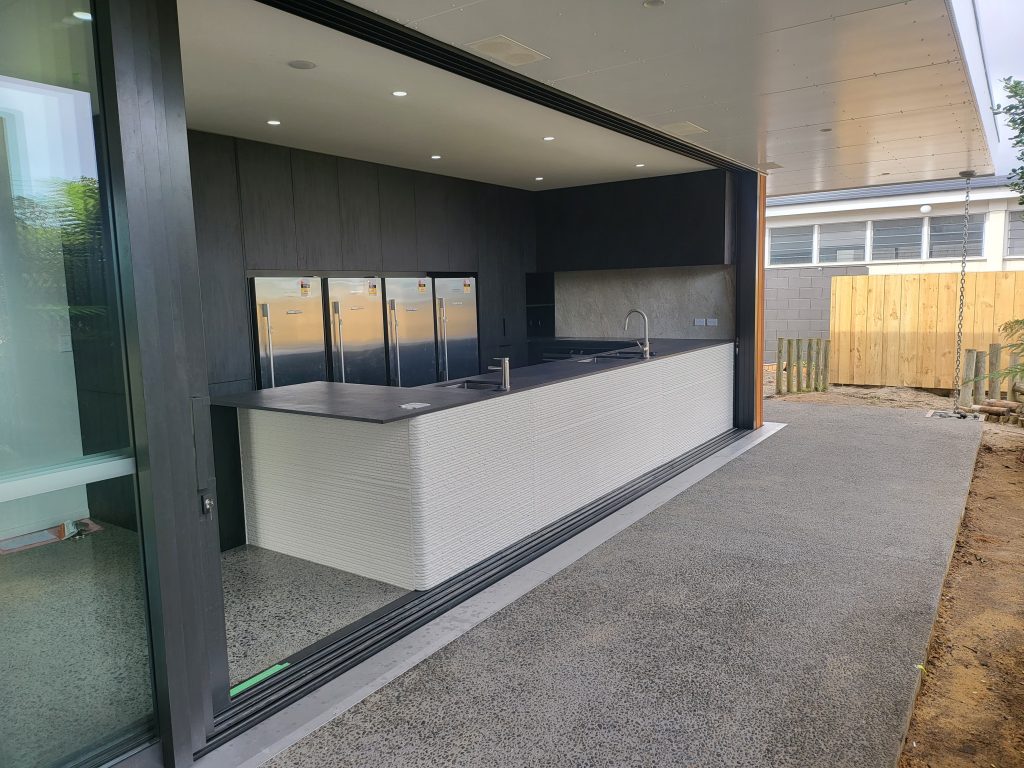 Completed on time through the peak of post-COVID supply chain issues, by Iconic Construction Ltd, General Manager Johnny Gordon says using QOROX walls was a massive time-saver due to the quick printing and setting time.
"There was a seven-day turnaround from the 3DCP walls being printed to being fully installed and filled, using QOROX's game-changing technology. It was impressive, particularly when you compare it with traditional masonry blocks or timber methods.

"Six sections of QOROX 3D printed walls at a combined length of 15 metres long and three metres high, were printed in under five hours. Within the space of a day and a half, we had an entire length of wall finished inside and out," Gordon says.
"After two hours, it's at the same strength as a masonry block that you would buy off the shelf and at structural strength for construction in just over 24 hours."
The time saving was noticed by other trades on site, particularly the quick wall installation, which was completed in just two and a half days by two people, Gordon says.
QOROX founder Wafaey Swelim says the speed of construction was due to the innovative technology and the construction "ink", made from 80 percent of material sourced in New Zealand, and a blend of ingredients he likes to call the 'colonel's secret spices'.
Gordon says being able to build texture into the wall design brings architectural interest into the space, while also being functional.
"You don't often think of concrete as warm and welcoming, but having the texture allows us to bring personality into each wall, and also serve a functional purpose to hold and transfer heat which is great for all seasons.
"We were so impressed by the 3D printed concrete texture, that we added it into the kitchen island facade along with a curved edge."
The new Creators Forest Lake building embraces indoor-outdoor flow, featuring textured concrete walls and large sliding doors on the kitchen to give the teachers the option to open or close rooms off from the outside, or increase their play-space and serve food and drinks directly outside.
The next development by Iconic is already in the pipeline, with Iconic and QOROX working with local designers to bring to life the possibilities of 3D printing in New Zealand commercial and residential construction.