After seven years in Australian ownership, Derryn Mayne, one of South Auckland's most energetic and successful realtors, has bought a 25% stake of Century 21 New Zealand with firm plans to grow the company's market share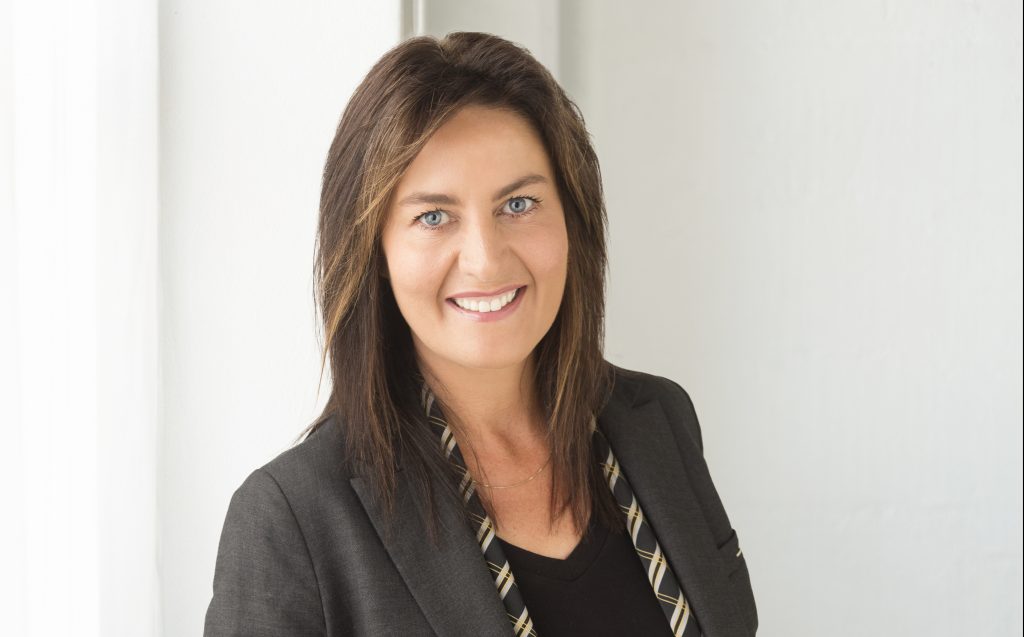 "I'm delighted that a significant piece of Century 21 New Zealand ownership is falling back into Kiwi hands," says Charles Tarbey, owner of Century 21 Australasia.
"This was always my intention and I believe Trans-Tasman co-ownership is the best model for Century 21 to reach its full potential in New Zealand. It will now enjoy greater local input and can maximise the talents of Derryn Mayne to the full."
As well as being director and co-owner of Century 21 New Zealand, Ms Mayne will retain ownership of her Century 21 office. She established the Manurewa-based franchise 11 years ago during the Global Financial Crisis and has since won numerous real estate awards including the prestigious 'Hall of Fame' in 2017.
The new co-owner has led the charge in promoting South Auckland's real estate market to the likes of first-home buyers and property investors. She remains involved at Unitec Institute of Technology as a tutor and assessor of new real estate entrants completing their National Certificate in Real Estate.
"I started my business in 2008 which was a really difficult time in real estate but through a lot of hard work we broke into the local market to be in a strong position to succeed when better times followed. I'm now looking forward to offering my experiences and knowledge as both a salesperson and franchisee to others in the Century 21 family and those who join us," says Ms Mayne.
She believes Century 21's franchise owners and offices throughout the country will benefit from the company now having more decision-making based in New Zealand. Key to delivering growth, Ms Mayne will focus on recruitment, staff training, building successful teams, succession planning, and overall business development.
"There are so many opportunities to set up Century 21 franchises in different parts of the country, and we'll continue meeting franchise owners from competitor companies and salespeople to explore their options.
"Given the market has slowed, particularly in Auckland, many in the industry are now at a crossroads. Many have already worked for the bigger players and so it's decision-making time to try something different, which is great for us.
"One thing that really seems to appeal to prospective franchisees is that when it comes to property management Century 21 doesn't demand anything from their managers' rent rolls. So with headquarters not stinging property managers, Century 21 can in turn deliver landlords very competitive property management fees. It's a big point of difference for us."
She says key to Century 21 achieving more immediate growth is developing its own salespeople and supporting its current locations to grow a stronger market presence. Growth will also be about attracting and encouraging high-performing salespeople to see the huge potential in Century 21 franchise ownership, as Ms Mayne did.
"As well as bringing in new people, every successful company needs a strong internal growth strategy and that's what I intend to develop and lead over the coming months.
"I'm interested in totally focused and professional salespeople. What's more, given the current real estate market, there are many across the industry who now need to up their work rate and hone their skills to ensure both vendors and buyers are receiving exceptional service.
"I'm committed to delivering quick response times for our franchisees and salespeople and offering strong support and quality advice. Headquarters is now well placed to deliver even better back-office support and systems, and we're closer to any industry and policy changes here in New Zealand."
Century 21 New Zealand will also have more autonomy over its marketing strategy and spend. Since the international rebrand was launched, New Zealand has directed more resources towards digital marketing and this is set to continue.
Derryn Mayne says retaining majority Australian ownership for the time-being gives the New Zealand business greater strength to grow and expand. On top of the global recognition of Century 21 being a strong selling point for the team, the untapped locations nationwide are also seen as a key advantage to the brand's future success going forward.
Reinforcing the company's positive trajectory, there is set to be further announcements by Century 21 New Zealand including significant new franchisees in the coming months.
National Manager Ryan Mitchell will continue to be the day-to-day spokesperson for Century 21 in New Zealand.
"Having a New Zealand co-owner now in place is another fantastic development which will only help us to continue to positively drive the new Century 21 brand up and down the country," says Mr Mitchell.