IWG, the world's leading flexible workspace provider, has launched a new franchise programme in New Zealand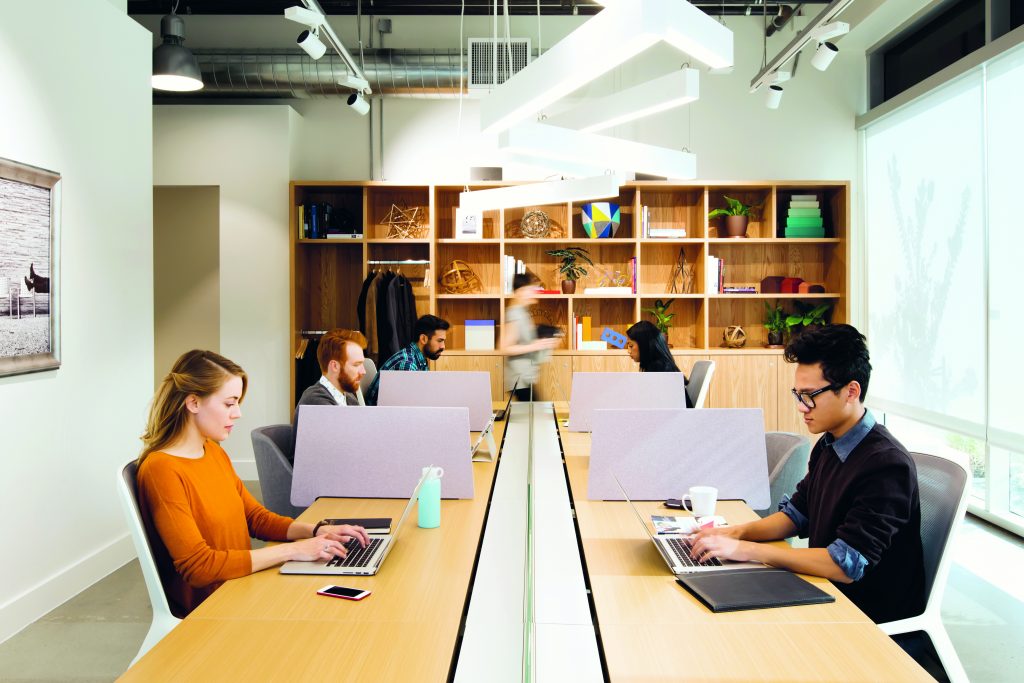 The programme allows New Zealand franchise operators to enter the booming workspace industry for the first time.
It links corporates and their employees to flexible working opportunities in more parts of New Zealand than before.
"There is a dual shift in how independent operators are approaching new business opportunities and how employees and company owners are embracing the flexible workspace model," says Pierre Ferrandon, New Zealand Country Manager for IWG.
"The IWG programme is designed to bring the two markets together in a way that serves New Zealand's current and future workforce needs."
IWG has been running successful workspaces for almost 30 years. It has developed its business model through many economic cycles.
Its operating model is proven, demonstrably successful and can provide partners with a highly attractive return on their investment.
IWG is present in almost 3,300 locations in 1000 cities across 110 countries.
It now wants to accelerate its global growth with franchise partners in New Zealand.
"Imagine being given the chance to work with previously successful franchise industries such as restaurants or gyms at the beginning of their growth explosions," says Ferrandon.
"A similar or even larger opportunity awaits in the serviced-office and coworking / workspace-as-a-service market.
"It's an opportunity to diversify away from traditional franchise industries, and benefit from strong cash returns and significant double-digit returns on investment."
CBRE undertook a Pacific-wide corporate coworking survey in the second half of last year to better understand corporate demand for flexible office solutions.
"The results are conclusive, indicating that two thirds of large corporates either currently use or have plans to use flexible office solutions in the coming years across Australia and New Zealand," says associate director Gergely Gaspardy.
"We are also aware of a number of potential corporate requirements regarding flexible office solutions in cities outside of the main urban centres in New Zealand which the market is currently unable to accommodate."
As part of its new programme, IWG offers comprehensive infrastructure to support franchisees throughout the lifecycle of their investment.
"The global IWG franchise team works closely with its franchisees to ensure they have a framework to find the right location and design; are able to grow their market footprint backed by world-class operational and marketing support; and have the quality, 24-hour customer service IWG is known for," Ferrandon says
"Corporates and SMEs, aided by the digital revolution that is helping businesses work everywhere, are looking for ways to diversify their operations in different regions, to go where the talent wants to live while reducing the operating costs associated with major centres.
"Increasingly, we are seeing corporate employees wanting to work outside the big cities, and companies are following suit. In our business we have seen big media and engineering companies choosing flexible working in the regions for cost and lifestyle reasons but with no downturn in revenue.
"There is the opportunity here for a truly symbiotic relationship between franchise operators and corporates. The franchise market has the local knowledge to serve the business community, while IWG has the corporate contacts, global network and infrastructure and proven business model, and the ability to leverage demographic shifts as they are happening, says Ferrandon
Coworking or Flexible Workspace
Flexible workspace, sometimes known as coworking, has become a high-growth industry in recent years.
The term refers to office space, meetings rooms and coworking areas that can be rented by individual workers or companies for a temporary period of time, from one hour to several years.
www.linkedin.com/company/iwg-plc/
[1]Source: Forbes 2017 quoting Emergent Research.
[2]Source: Flexjobs.com, 2017 annual survey.
[3]Source: Strategy Analytics.
[4]Source: JLL research.