Another 0.25% increase to the Official Cash Rate takes it back up to 1%, the same level it was in February 2020 when house prices were about $320,000 lower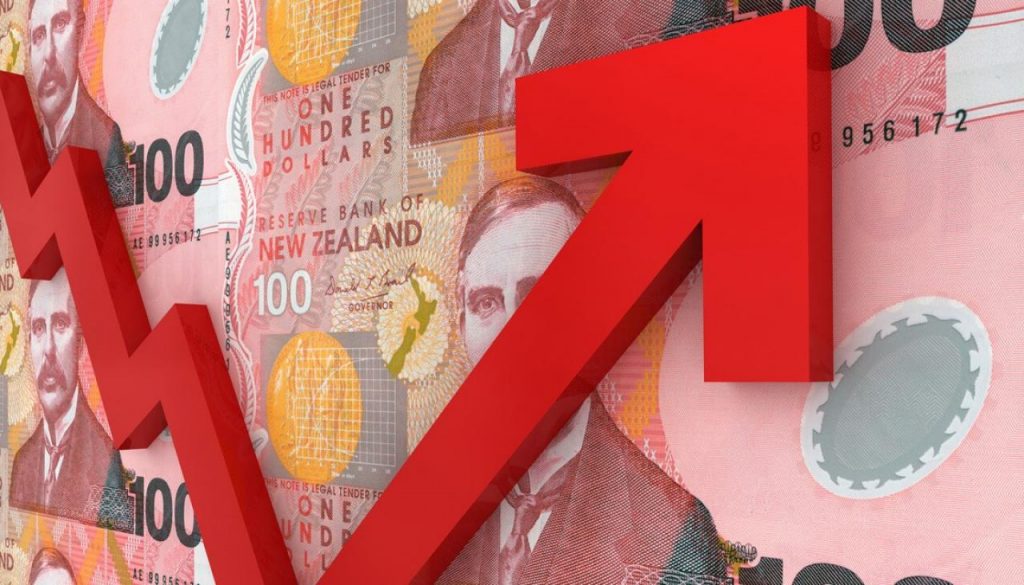 New Zealand's average house price sits at $1,028,097 with an annual growth rate of 27.5% according to CoreLogic's January 2022 figures, but in February 2020 it was just $722,475 with a 5.3% growth rate.
Now that the Reserve Bank has set the OCR back to the level it was in 2020, can we expect to see the growth rate fall back to a similar level? Or will further increases to the OCR put prices at risk of falling altogether?
CoreLogic Chief Economist Kelvin Davidson says with annual inflation rising to 5.9% and the unemployment rate dropping to 3.2%, the case for a rate increase was clear.
"The only choice was around whether to raise it by 0.25% or a chunkier 0.5% – and in the end they went for a conventional 0.25% increase.
"Attention will now quickly turn to what's next, and with inflation likely to remain stubbornly high (especially if omicron results in even more supply chain disruption), the Reserve Bank now envisages a higher peak for the OCR than they previously indicated.
"It could now nudge above 3% later next year, compared to the previous indicated peak of about 2.5%. That said, the RBNZ will also be 'giving back', by gradually reducing the size of the Large Scale Asset Programme.
"In terms of mortgage rates themselves, there's been a flatter patch lately, after the sharp increases we saw last year. In other words, the future expectations for tighter monetary policy have already been 'priced in' to current mortgage rates to some degree. This suggests that any further increases in mortgage rates could well be slower and/or smaller than what we've already seen.
"In addition, we're just a little wary of casually assuming that the OCR will go up so surely and steadily. After all, there has to be a risk of more business insolvencies this year, and the resulting loss of jobs could feed back into weaker economic growth and hence a lower/slower path for the OCR – and also potentially mortgage interest rates too.
"So what does all of this mean for the property market? There are already signs that higher mortgage rates, combined with intense affordability pressures and tighter credit availability, are cooling sales volumes and the pace of value growth.
"If unemployment remains low then the housing market shouldn't be headed for a crisis. But after growth in average property values of more than 25% last year, I'd expect that figure to be less than 5% this year – and the chances of prolonged falls are certainly growing.
"Although mortgage rates may not shoot up quite like they did last year, they've undoubtedly still got further to rise. Given that more than 50% of NZ mortgages are rolling off a fixed interest period this year, and with another 10% or so on floating rates, there's a high proportion of borrowers due to face increased interest costs soon."
However mortgage rates are still relatively low compared to past decades, Century 21 New Zealand Owner Tim Kearins points out.
"Yes, the OCR is now at 1.00% which is the highest it has been for two years. However, let's not forget that in April 2015 it was at 3.50% and in June 2008 it was at 8.25%.
"Historically, six or seven percent interest rates have been about the average for Kiwi borrowers. So, today's rise in the OCR needs to be put in perspective. We're coming off a period of extraordinary low interest rates after the OCR didn't move from 0.25% for most of 2020 and 2021," says Kearins.
The Century 21 leader says New Zealand's property market remains relatively resilient despite the arrival of Omicron, tighter lending restrictions, rising interest rates, and a softening of prices forecast.
While sales volumes were notably down, REINZ's latest January statistics showed median house prices up by 20.5% compared to the same period last year. At the same time, seasonally adjusted figures saw prices hold up slightly better than expected, showing a 1.4% monthly increase from December to January.
"Century 21 agents have been reporting considerably more activity for February, with listings lifting. Buyers are keen to lock in a good interest rate while they can, and many vendors want to secure a sale before the uncertainty of this coming winter."
He says despite weathering two years of closed borders, lockdowns, and ongoing restrictions, New Zealand's residential property market has gone from strength to strength.
"The speed of growth is certainly slowing, but good properties remain in strong demand and that will continue in the foreseeable future. First-home buyers need to keep in context that compared to past decades, interest rates remain favourable," says Kearins.