Building material manufacturer XLam has set the pace for a timber revolution in Australian construction, the Urban Developer reports, with production officially under way at their newly opened Cross Laminated Timber plant in Wodonga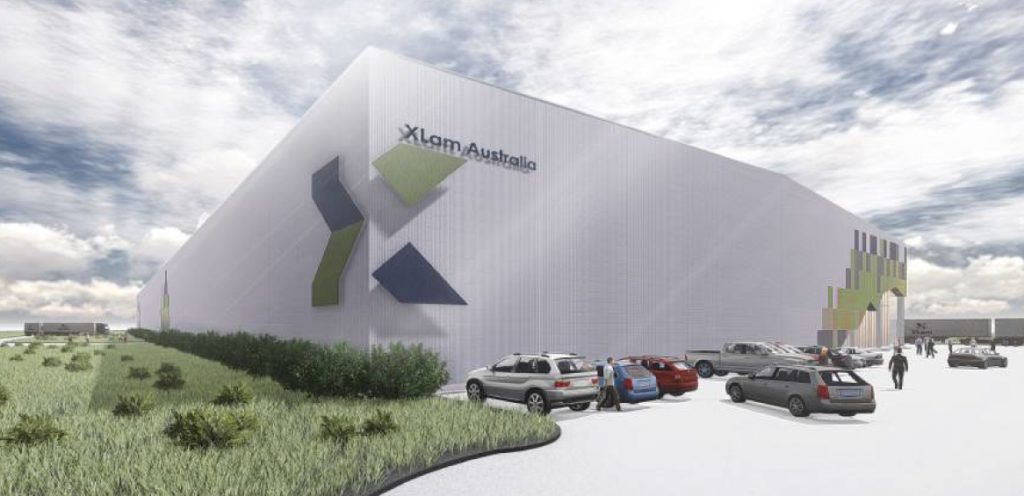 The facility measures 12,000sq m and was announced in 2016, when the $25 million project was originally conceived to fill a gap in the industry responding to the demand for a sustainable, easy-to-use and fast building solution.
The Australian government provided financial backing for the factory, issuing a $2.5 million Next Generation Australian Industry Grant, on top of a $450,000 grant from the Victorian Regional Development authority to support job development.
XLam Chief Executive Gary Caulfield says the facility was already experiencing demand for product.
"We have seen a steady flow of orders for the new facility and production is well under way, however, we are taking more orders for projects of varying sizes," he says.
"With project number six now under way, we are confident of maintaining more reduced lead times when compared to European supply.
"The Wodonga facility will produce 60,000sq m of CLT each year, which is enough to construct the equivalent of Melbourne's 10-storey Forte Living green apartment block every week," Caulfield observes.
CLT is part of a new wave of pre-build construction technologies and is produced from timber, a renewable and sustainable material.
CLT is often manufactured as large-format structural building elements, including walls, floors and roofs, created by bonding together timber boards in orthogonal layers.
The facility is located in the Logic industrial estate north of Melbourne, enabling XLam to deliver product to 80 per cent of Australia within 24 hours.
"It's a game changer for the local market and will enable us to meet the significant demand for CLT," Caulfield claims.