While the median price for residential property across New Zealand has increased by 2.4% since May 2021, in Auckland it dropped by 2.2%, the only region to observe an annual decrease according to REINZ figures.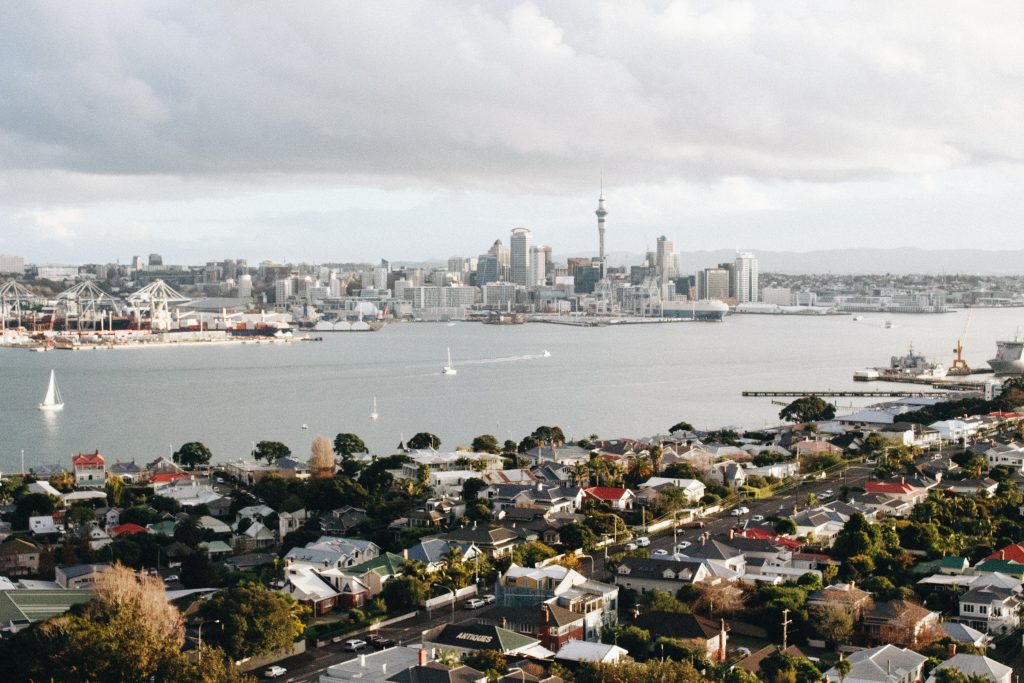 Auckland's median house price sits at $1,125,000, down $25,000 on May last year. The last time the annual median price dropped in Auckland was October 2019 (-0.1%).
The region also recorded a month-on-month decrease of 3.9% — down from $1,171,000 in April. There was variance across the Auckland districts; well-established areas such as Auckland City (-12.9%) and North Shore City (-1.9%), and the up-and-coming Papakura District (-4.0%) all saw decreases. Conversely, all other districts were up, most notably Franklin District (+19.2%) and Rodney District (+13.2%).
REINZ Chief Executive Jen Baird says the region has seen a significant shift in market dynamics, with the median price across the Auckland region decreasing 13.5% since its peak of $1,300,000 in November 2021. In the six months prior, median property prices had increased 13.0%.
"Over the course of 2021, house prices soared, largely due to supply not being able to meet demand, supported by historically low interest rates and access to capital. Measures introduced by the Government — including the reintroduction of LVRs and changes to the Credit Contracts and Consumer Finance Act (CCCFA) — and the Reserve Bank OCR hikes have affected market dynamics, and we are now seeing the reverse playout. The price growth of last year is receding.
"With further increases to interest rates to counter inflation expected and global economic uncertainty and supply chain disruption caused by the conflict in Ukraine, we may see market activity settle this winter at its new, slightly slower, pace.
"Real estate professionals across the country note potential buyers are taking their time to make decisions, have more confidence to negotiate prices, and vendors are recognising the market has changed and are adjusting their expectations to meet the market," Baird says.
Auckland also saw one of the highest drops in sales. The number of residential property sales in the city decreased annually by 38.3% in May 2022, from from 2,856 to 1,761; the lowest sales count for a May month since 2008 (excl. May 2020).
"The drop in sales count is partly due to the reduction in competition — the result of increased stock levels, growing listings and fewer buyers, particularly first home buyers and investors," Baird says.
"Access to finance, interest rates, and inflation are primary concerns for buyers. December changes to the CCCFA had a major effect on people's perception of their ability to enter the market. Now, as the pace of the market and price growth continue slow, there is a fear of overpaying, and buyers are stepping back to see what happens in the market over the coming months.
"With much more choice on the market now, more first home buyers have shown interest, but this has not yet transferred to sales. While it may give some first home buyers the confidence to reassess their opportunities in the market, navigating tighter lending criteria and increasing inflation, global economic uncertainty and rising interest rates will remain a challenge for some buyers," Baird says.
Auction sales are also proving less popular in Auckland. The percentage of sales by auction was 17.6% in May 2022 — down from 44.5% the year prior.
"The supply-demand balance has shifted, and the market has hit a slower pace," Baird explains.
"In a more moderate market, there is usually a move away from auctions and an increase in properties listed with prices. With an increase in buyers who cannot buy unconditional — who require finance and other conditions — some sellers are reluctant to go to auction. Agents are reporting an increase in the number of sales made in the few days after an auction to a conditional buyer.
"While on-the-day auction clearance rates have fallen, we continue to see serious buyers attend. Auctions are a transparent way to evaluate the market value of a property, and while a home may not sell on the day, they generate interest and open the sale up for conditional buyers."