Investors looking to recalibrate their assets during the middle stages of the year could spark increased activity in the commercial property market, Colliers New Zealand CEO Mark Synnott believes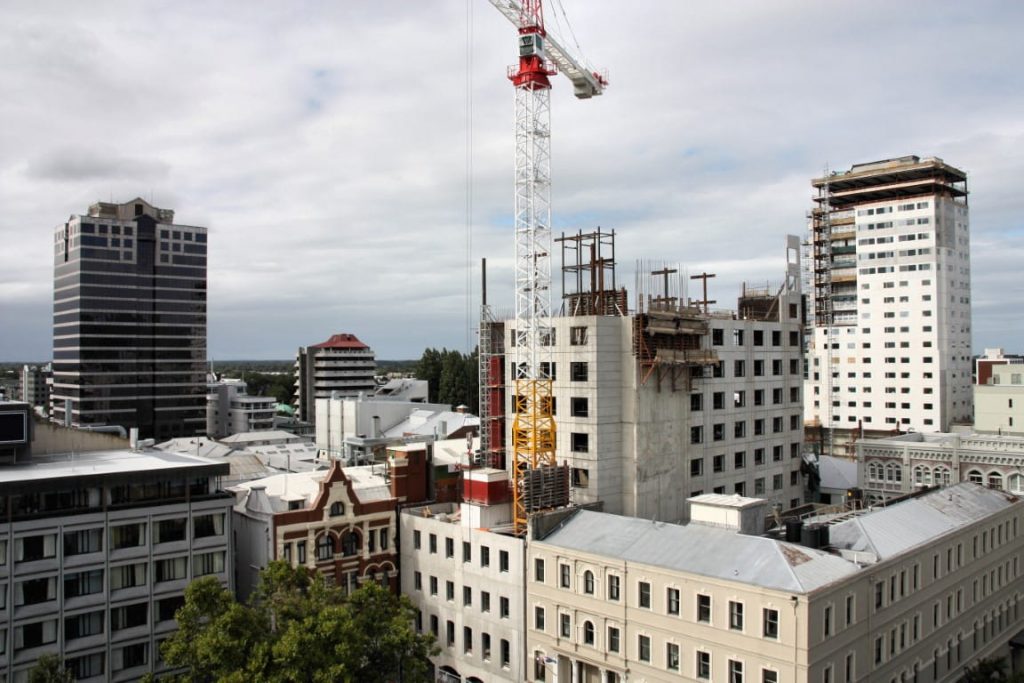 Buyers who have been active during the Covid-19 era may look to review their portfolios as a volatile interest rate environment causes capital challenges.
Such market activity could present opportunities for those who remained on the sidelines during the price surges of 2021, namely high net worth individuals who have been notably dormant of late.
Well capitalised listed funds that are local or based offshore could also look to take advantage of changing market conditions as there is still considerable equity around.
As market values evolve, there could be an increased demand for asset valuation as owners assess their portfolios in a changing environment.
Ultimately, this may lead to some prime properties being put up for sale and we expect that could take place as early as Q2 of this year, leading to accelerated market activity.
Late last year, inner-city development specialists Precinct Properties partnered with global private investment firm PAG on a $240 million purchase of 40 and 44 Bowen Street in Wellington, which Colliers brokered.
This was a notable deal and could be an indicator of what is to come in 2023 as listed funds look for capital partners.
Opportunity awaits
Development sites that are no longer financially viable to develop and don't provide holding income also loom as likely purchasing opportunities as owners evaluate their options.
Coming off historic price highs, buyers and vendors are likely to realign and match their pricing expectations during the next 18 months.
In 2023 we may see the peak of inflation and interest rates, which could further bolster investor confidence.
An emerging trend the Colliers Investment Sales team saw in 2022 was the prevalence of owner-occupiers acquiring vacant or soon-to-be vacant stock, which provides flexibility for the future rather than being bound to a lease.
The office environment will continue to evolve as more businesses place an even greater emphasis on providing attractive workspaces for their teams so they can retain and attract staff, while encouraging them to work from the office following extensive periods of working from home.
As we saw with Beca's commitment to a new premises in Wynyard Quarter, new builds and premium offerings will remain highly desirable. That also creates opportunities for secondary stock to be refurbished to meet tenant demands.
ESG goals
The environmental, social, and governance (ESG) goals of New Zealand companies have largely centred around climate change initiatives, but social aspects will continue to grow in importance through an increased focus on personal wellbeing.
To take it a step further, aside from the standard ESG requirements, future developments such as buildings, office blocks, and shopping centres will also cater to people with physical impairments, vision or hearing loss, or short-term injuries.
Colliers has recently begun collaborating with Be. Lab, a social enterprise that focuses on innovative and creative social change programmes that support businesses and communities to become fully accessible.
Our team members will be engaging with them more broadly in 2023 to ensure we can provide the best advice possible to promote accessibility in the properties we are connected with.
Development continues
One of the most exciting projects that will take shape this year is the development of New Zealand's first premium outlet shopping mall that will enjoy significant profile as part of the expanding Auckland Airport precinct.
The project has received substantial leasing interest and will be a sought-after shopping location for domestic and international visitors when it opens in 2024.
The demand for workers remains an ongoing challenge for Kiwi businesses in a tight labour market and there's a range of sectors that would benefit from further loosening of immigration settings.
One of those sectors is the hospitality industry and while a recent increase in international visitor numbers coupled with strong room rates will likely see hotel revenue per available room jump to pre-Covid levels by the end of the year, labour shortages and increased operating costs will continue to place pressure on some businesses.
Strategic investors will be attracted to high-quality assets looking for sustainable revenue growth as the wider tourism industry continues its recovery cycle.
Across the rural sector, interest in land which offers synergies between arable, pastoral, dairy, and forestry farming classes will continue to elicit strong demand.
The prospect of a sustained period of high dairy prices following a potential record payout in the 2022/23 season will bolster demand for dairy farm assets despite the impact of rising interest rates.
In the residential space, rising interest rates and increasing living costs will impact the housing market and pricing may not level out until 2024 as construction prices stabilise.
It will be hard to see where values will lie during the next year having come through such a period of price spikes and the low interest rate environment.