Low interest rates, softer lending criteria, and Auckland's ongoing undersupply of housing will help counter any negative influences impacting the property sector in 2019, says Ryan Mitchell, National Manager of Century 21 New Zealand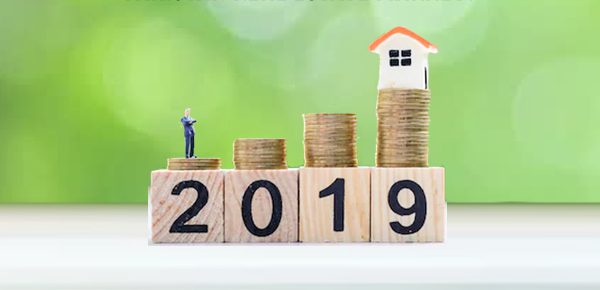 Mr Mitchell says there's plenty to be optimistic about going into the new year with many economists and commentators leaning towards the positive side of the ledger when it comes to predicting the 2019 New Zealand real estate market.
"In saying that, if you were wondering whether to buy or sell this summer or next, I would argue the time to act is now. Prices are holding up well for vendors while for the likes of first-home buyers there are greater opportunities out there."
The real estate boss says it's clearer than ever that New Zealand is far from being one real estate market. Significant differences remain between each of the regions and cities going into 2019.
He notes that Auckland hasn't moved much in the past year although parts of the region's fringe – like Wellsford in the north, Kumeu in the north-west, and Pukekohe in the south – have enjoyed significant growth. What's more the number of first-home buyers securing mortgages has risen while the number of investors purchasing properties has fallen.
"Regardless of any current real estate trends in Auckland, its long-term future is secure as Australasia's fastest growing city largely due to its unrelenting population growth. Together with its ongoing housing shortfall, demand will continue to outstrip supply in Auckland for the foreseeable future."
Mr Mitchell says softening of lending rules by the Reserve Bank now taking effect will have some positive impact this year as will the real prospect of record low interest rates – possibly well below four percent in some cases.
"2019 is looking good for first-home buyers. In fact, arguably it could be the best year for first-home buyers we've seen for over a decade when it comes to buying opportunities, access to lending, and the ability to service that lending."
As well as a strong presence in wider Auckland and central Wellington, Century 21's new branding is also resonating in the Waikato, Central North Island, Manawatu and the Kapiti Coast – regions that have enjoyed great buoyancy in recent years with 2019's statistics also predicted to be strong.
"2019 won't be a record-breaking year, but it's definitely set to be stronger than many commentators were predicting six months ago," he says.
Ryan Mitchell says one observation already this summer is that buyers are taking more time to do their homework, while vendors are increasingly assessing an agent and agency's ability to market, negotiate, and sell.

Ryan Mitchell
National Manager of Century 21 New Zealand
(021) 222-4666