NZX-listed industrial property landlord Property for Industry Limited (PFI) has lifted operating revenues 9.7 percent to $35.2 million in the first half of the financial year.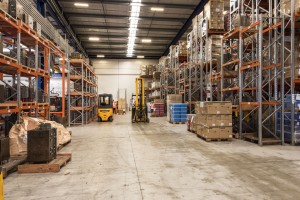 "Strong numbers," said PFI chairman Peter Masfen, when announcing the interim results. "Operating revenue is up, profits are good. The market conditions are in our favour currently, so we can reasonably expect full-year distributable profit that is ahead of last year."
Operating revenues for the six months increased by $3.1 million or 9.7 percent over the prior period to $35.2 million, as increases due to acquisitions ($1.7 million), completed developments ($0.4 million) and positive leasing activity ($1.2 million) were partially offset by decreases due to disposals ($0.2 million).
The first half of 2016 has delivered strong leasing outcomes, Masfen said. "The company's results have also been assisted by the low interest rate environment. These conditions are expected to continue for the remainder of 2016."
Operating expenses for the six months of $14.1 million were down $1.3 million or 8.3 percent, in part due to a decrease in management performance fees (decrease of $0.7 million). After allowing for non-operating income and expenses and deferred tax, PFI recorded a reduction in profit after tax from $36.4 million in the prior period to $22.5 million.
The main driver of the decrease in profit after tax was a return by the company to its usual approach for the valuation of investment properties at the end of each half year, when only eight properties were revalued for a fair value gain of $10.6 million compared to a fair value gain of $25.6 million previously when all investment properties were revalued.
Looking ahead, PFI expects the industrial property sector to continue to perform well during the first half of 2016 as investor demand for industrial property remains strong. Colliers International's Commercial Property Investor Confidence Survey reached a new high at the end of Q2 2016. Tauranga/Mount Maunganui and Auckland, home to more than 90 percent of PFI's properties, recorded the second and third-highest levels of investor confidence, with industrial property scoring the highest level of investor confidence in Auckland.
According to CBRE, Auckland's industrial vacancy could fall further during 2016 to as low as 1.5 percent. CBRE's findings are consistent with PFI's own results: vacancy is just 0.5 percent and only 1.4 percent of contract rent is due to expire during the second half of 2016.
PFI will remain focused on its strategy of investing in quality industrial property in New Zealand's main urban centres. The company will continue to drive shareholder returns by actively managing vacancy and upcoming lease expiries, opportunistically pursuing both core and value-add industrial acquisitions, maximising utilisation of the portfolio by the development of surplus Auckland land over the medium term and divesting of non-core assets when value has been maximised and an opportunity to recycle capital into industrial property arises.
Highlights
Profit after tax for the six months to 30 June 2016 of $22.5 million or 5.01 cents per share
Distributable profit for the six months to 30 June 2016 of 3.77 cents per share
Increased guidance for full year distributable profit: 7.7 cents per share before management performance fees, 7.4 cents per share after management performance fees
Second quarter cash dividend of 1.75 cents per share, total cash dividends for the six months to 30 June 2016 of 3.50 cents per share, in line with the previous corresponding period
Strong balance sheet maintained via dividend reinvestment, loan facility renegotiation and settlement of a non-core property sold in the prior year
$10.6 million uplift from independent revaluation of eight properties, desktop review of the remainder of the portfolio, 1 percent increase in net tangible assets per share to 141.9 cents
32 percent of contract rent varied, leased or reviewed during the first six months of 2016
Portfolio occupancy at 99.5 percent, with 1.4 percent due to expire in the second half of the year.