Increasing congestion coupled with pollution from vehicles is forcing a number of cities worldwide to consider pedestrianising city centres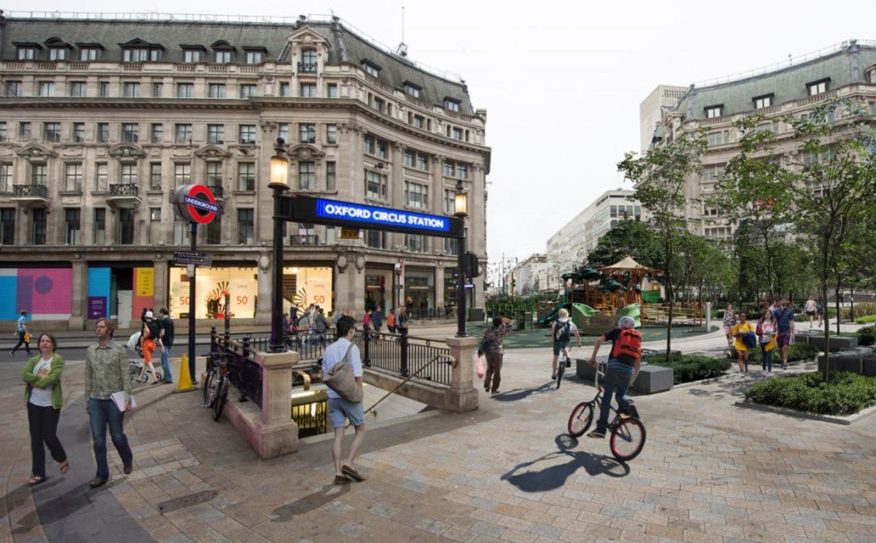 London is the latest metropolis to join the emerging trend with a proposal by Zaha Hadid Architects to develop a network of pedestrian routes across the city in an effort to reintroduce walking as a viable form of transport.
"Pedestrianising just a few streets has a limited impact on improving traffic congestion, pollution, safety and public health," the firm said in a statement.
"To make walking part of our daily routine, London needs an integrated pedestrian network as part of the city's transport infrastructure."
They point to a number of examples where pedestrianisation has revitalised whole districts including Trafalgar Square and temporary traffic closures on Regent Street which have increased footfall.
Zaha Hadid Architect's proposal envisions connecting and extending the capital's existing and planned pedestrianised zones to create routes that allow people to walk right across the city.
London Mayor Sadiq Khan recently unveiled plans to pedestrianise the western section of London's Oxford Street.
Khan's proposal would see all east-west traffic restricted from entering Oxford Street between Orchard Street and Oxford Circus, whilst maintaining north-south routes through that section.
Zaha Hadid Architects said in its proposal: "London was traditionally a walking city. 'Walkable London' presents proposals that re-introduce walking as an integral part of the city's transport network.
"To make walking part of a daily routine, we might need a full pedestrian network, which would contribute to the means of transport in the city."
The proposal, which would be implemented in stages, would first see the creation of "fully pedestrianised primary boulevards", including Oxford Street, which would then be supported by the creation of secondary car-free routes.
Ultimately, the proposal would see entire blocks of central London pedestrianised.
New London Architecture has been conducting a series of presentations on the Walkable London concept.
In December, Sydney unveiled a portion of the newly-pedestrianised George Street in preparation for the impending $2.1 billion CBD and South East Light Rail project.
The redesigned George Street is set to transform into a place for outdoor dining, late night shopping, art and culture with access to public transport but restricting common vehicular travel – making it safe and welcoming for Sydney's foot traffic.