Sydney's current property downturn has been the sharpest in more than two decades with house prices falling 14.3 per cent from their mid-2017 peak. Some speculate that Auckland's recent slide means it's headed the same way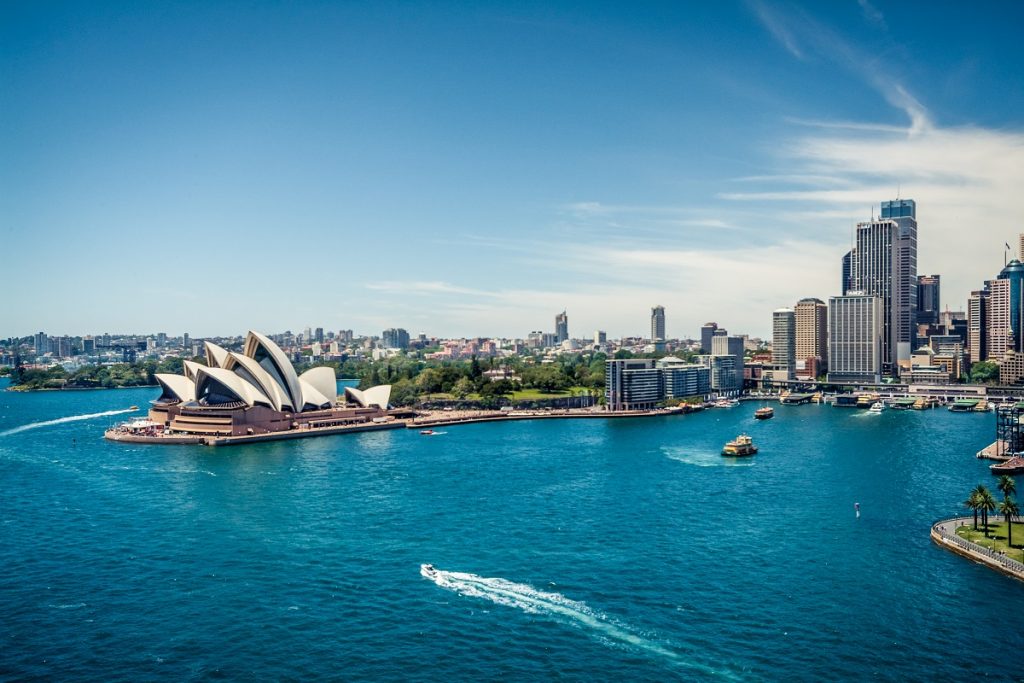 According to Domain's 2019 House Price Report for the first quarter, the drop in housing prices is continuing without any real sign of a bottom being reached, with house prices in Sydney now back to early 2016 levels and units back to mid-2015.
Sydney, which suffered the nation's biggest yearly slump, saw residential prices in the NSW capital fall 7.8 per cent in 2018, the biggest 12-month fall any capital city has recorded in the past 15 years.
Price declines in Sydney's current downturn have occurred about twice as quickly as average.
The longest downturn recorded was 23 quarters during the first half of the 1980s, which resulted in a total real house price decline of nearly 34 per cent.
"Sydney's current property downturn is the sharpest in more than two decades," Domain senior research analyst Nicola Powell said.
"It is yet to surpass the duration of the 2004-06 slump but it is coming close to being the longest."
Despite the downturn Sydney's remains the most expensive place to buy a house with median house prices at $910,000 nearly 30 per cent higher than in Melbourne, 69 per cent higher than Brisbane and nearly double that of house prices in Adelaide and Hobart.
While this may be the case, many analysts have flagged that Sydney has probably not even reached the halfway point of its downturn.
Ratings agency Moody's has forecast that Sydney house prices will drop by 9.3 per cent this year, revised from its January prediction of 3.3 per cent.
"Despite further price deterioration to house and unit prices over the quarter, the rate of decline has eased from the quarterly falls recorded last year," Powell said.
"House prices are now back to early 2016 and units back to mid-2015."
Plummeting prices in the Sydney housing market are now sending shivers down the spines of Auckland home owners, who wonder if they'll see the same thing happen to their homes' values.
CoreLogic Head of Country NZ Ben Speedy says the Sydney and Auckland housing markets both saw significant growth in values from 2013 onwards.
"That was driven by more accessible credit, low interest rates, migration, a strong economy, and low unemployment," Speedy says.
"They were the drivers of property values going up in Sydney – and also the reason property prices went up in New Zealand."
But CoreLogic's Australian data shows that since then, property prices have dropped a long way in parts of Australia, including over 12 per cent from the July 2017 peak in Sydney.
But Speedy says the two property markets are different.
"A lot of this effect in Sydney is from apartments. A lot of apartments were built in the metropolitan areas of Australia and the economy there has now turned.
"There's not the demand for those apartments now. People were buying off the plans and then when it came time to settle, they had to make a decision, do they settle, do they still want to purchase that property?"
Buyers pulled out, leading to a glut on the market and a price drop.
Now, in those metro areas of Sydney and Melbourne, there's more supply than demand, he says.
There are plenty of apartments being built in Auckland too, but nothing to the scale of Sydney or Melbourne. That means less cause for panic, says Speedy.
"We've seen a prolonged period of no growth in Auckland and that weakness is likely to continue but, at CoreLogic, we don't see a crash at this time.
"There's still a shortage of property in Auckland, and that should see property prices hold in the near to medium-term," he says.
"There's migration: people still want to come to New Zealand to live, and there's domestic migration. Unemployment is still really low, and there are lots of opportunities in Auckland.
"Those economic drivers apply, so we're in a stronger position in New Zealand than Australia is at this point in time."