The growing trend towards electric and autonomous vehicles holds important lessons for Australasian developers, argues Australian expert Mosstyn Howell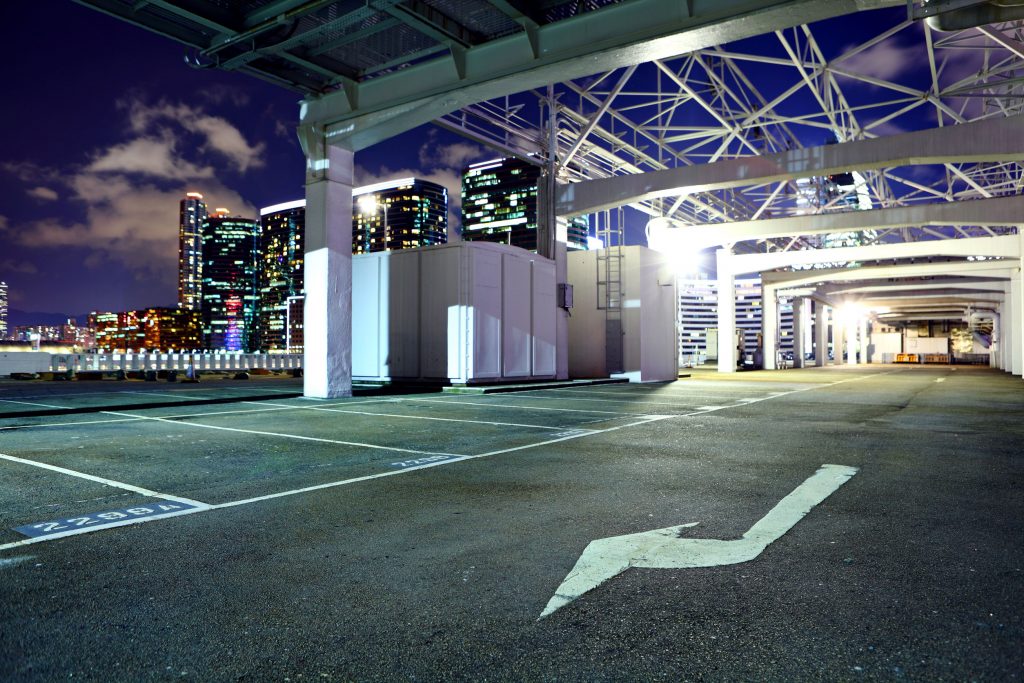 While other countries around the world look to reduce car ownership levels, Australia continues to see it increase, he notes.
With the exception of the Northern Territory, the number of registered vehicles in every state and territory grew, on average, by 2.1% since last year, according to the Motor Vehicle Census.
More than 90% of the Australian population lives in a household that has access to a car.
That's an enormous number of people still relying on cars for their transportation needs.
For developers, this means car parking is, and will remain, a key consideration when developing properties.
At the end of the day, cars will need somewhere to park, particularly as public transport just doesn't quite cut it yet in Australia, especially in the suburbs.
Local and state governments are doing what they can to reduce the number of car parks available.
The parking space levy in Sydney, Melbourne and Perth has reduced the number of spaces available to motorists.
CBD car parks are being purchased by investors and re-developed into apartments, with little to no parking spaces.
Off-street parking is being replaced with bicycle lanes, tram stops and other public transport options.
However, there are also under-utilised car parks, which have been built and tied to a particular development – stadium car parking for example.
These car parks go under-utilised for most of the week, only coming into play when activities take place at the development.
These factors – the reduction in publicly available parking, increased car usage and large portions of under-utilised space – call for a different approach to be taken by property developers and one that is reliant on new technologies coming to market.
A fluid approach
Fortunately, car parking as we know it is about to change quite dramatically for the better.
This is largely due to advances in technology that will upend the way car parking is conceived, and will ultimately make it a far more efficient use of space.
Smart parking solutions are starting to aggregate the available parks across our major metro CBDs, whether it be off-street managed parking, under-utilised stadium parking or on-street parking.
These platforms enable users to search, find, book and navigate directly to the spot before they even get in their cars.
This provides vital insights to property developers, as they can determine the amount of available parking within proximity of their site and take a calculated approach to how much parking will be required.
But, the technological advancements don't stop there.
New technologies are coming to market that enable motorists to automatically access parking from these applications.
This is a huge benefit to property developers, as it nullifies the need for expensive fobs, access cards or ticketing, as well as creating a more efficient way to manage parking.
If it is a residential property with visitor parking, guests could go online and pre-book their visitor spot through the smart parking platform.
Upon arrival, an app would allow them access into the car park and can even direct them to their pre-booked bay.
This same technology could be used for contractor, courier or employee access, efficiently managing the additional spaces available for non-patrons or visitors.
Essentially, the smart parking platform enables property owners to effectively manage each of their parking bays by assigning a user to that space.
This can all be done automatically, through the platform, taking the stress and a lot of the associated physicals costs out of parking.
Keeping pace with the motoring industry
With all the talk about autonomous vehicles and how it is going to completely change the way we use motor vehicles; property developers need to be aware of the upcoming changes and what this will mean for their property.
But, before we get to a fully autonomous future, there's a few steps we need to take. First and foremost, will be the transition to electric vehicles.
While Australia has one of the lowest uptakes of electric vehicles in the developed world, change is on its way.
According to Bloomberg New Energy Finance, by 2040, 45% of new vehicle sales in Australia will be electric.
This means property developers need to consider how they will facilitate an electric future, particularly if the property is a long-term investment.
With 80% of car charging happening at home, this will be a vital consideration for residential properties.
As such, property developers should look into supplying charging points in all or a select number of their bays, as parking facilities effectively become the new petrol stations.
The future of parking
As we transition to semi-autonomous and autonomous vehicles, the very nature of car parks will fundamentally change.
For starters, cars will be able to park themselves. With no humans needing to open doors to get out of their vehicles, cars will be able to park much closer together, freeing up a lot of space.
To enable self-parking cars, property developers will need the appropriate technology to provide them with access and guide them to available parking spots.
We'll also end up seeing valet-style services available for car owners, from cleaning and maintenance to delivery items directly to the boot of your car.
Again, for this to work, there needs to be a central management solution.
Smart apps are already creating the foundations to enable property developers to take advantage of this trend in the future.
So, what we will end up seeing is a vehicle dropping the motorist off, talking to the smart parking solution to locate, book and access the nearest available bay.
Then, the user will get a notification regarding what service they would like done to the vehicle based on a quick maintenance report conducted by AI-robots, again paid for through the app.
While shopping, they purchase a couple of items. Instead of lugging them round the shopping centre, they can get the shop to deliver the items directly to the boot of their vehicles.
This is only the tip of the iceberg, in terms of what will be possible as we move towards a new motoring future.
However, to be ready and future proof your property investments, it's critical developers bring in smart parking management solutions now.
Not only will they benefit from greater convenience and efficiency, but it will take away a lot of the costs associated with expensive legacy systems.
Mosstyn Howell is the founder and CEO of UbiPark, an Australian consolidated parking mobile app offering "smart parking solutions to tomorrow's parking environment"