New Zealand's main political parties and their planning reform policies will be challenged at the New Zealand Planning Institute's (NZPI) Annual Conference next month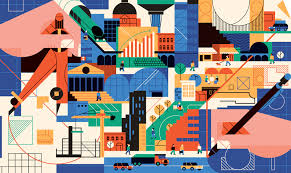 Chaired by conference MC business journalist Bernard Hickey, the political forum on Thursday, 6 April has invited presentations by the National, Labour, Green, NZ First and Maori parties.
Confirmed speakers are Hon David Parker MP, Eugenie Sage MP and Marama Fox MP. National is yet to determine which cabinet minister will be representing the government.
Each MP will make an eight-minute presentation, followed by questions from the floor. Topics will include the key planning issues currently affecting New Zealanders:
–          population growth and urban growth
–          infrastructure constraints
–          fresh water quality
–          earthquake resilience, and
–          housing affordability.
More than 600 delegates are registered to attend NZPI's Changing Places conference, which is being held in Wellington on April 4 to 7. It is the first time that a political forum has featured at the event, which has been running annually since 1964.
NZPI Chief Executive David Curtis says the 2017 conference coincides with a period of flagship reform and legislative change, making the political forum an important addition to the programme.
Several major interventions into New Zealand's planning systems are currently proposed or underway – these include the Resource Legislation Amendment Bill; National Policy Statement on Urban Development Capacity; the Productivity Commission's proposed new Urban Planning Framework; and proposals for empowered Urban Development Authorities.
"As it's election year and with the sheer number of planning issues currently on the table, we think it is a prime opportunity for our members to hear and challenge the policies of New Zealand's main political parties," says Curtis.
"The next New Zealand government will be required to make and confirm important changes to our planning system, and the forum is a significant event for those who work at the coal face of the industry – policy analysts, planners and managers in public and private sector workplaces throughout the country."