North City's new owners have appointed Colliers International to manage the shopping centre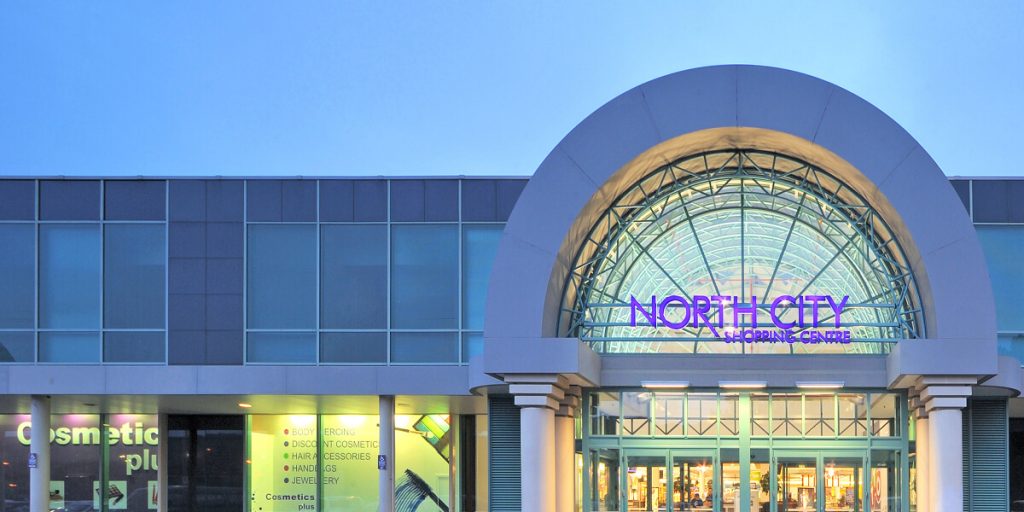 Kiwi Property yesterday announced it had sold the centre in Porirua, 15 minutes' drive north of Wellington, for $100 million.
The new owners, family-owned Australian property business Angaet Group, have appointed Colliers International's award-winning Real Estate Management team to run the centre.
The team manages the largest portfolio of shopping centres in New Zealand including WestCity Waitakere, which Angaet Group purchased in July last year.
Colliers International Real Estate Management National Director Richard James says they been working with the purchasers for a number of months and are delighted to be appointed.
"We're excited to build upon our strong relationship with Angaet Group, and look forward to providing the growing catchment of the Greater Wellington region with the best possible shopping experience."
James says Colliers International has substantial experience in successfully transitioning centres to new owners.
"We have a depth of knowledge across large retail assets that is unrivalled in the New Zealand market," he says.
"North City has been an iconic shopping destination for the Porirua community for more than 25 years, and we see huge opportunities ahead."
James says a full-time team of on-site staff will continue to oversee the day-to-day running of the centre, with Colliers International providing property and strategic asset management services.
Adelaide-based Angaet Group's portfolio of assets, which includes more than 25 other shopping centres around Australia, is owned entirely by the DiMauro family, under the leadership of Nick DiMauro and his son Michael.
Nick DiMauro says New Zealand is an attractive investment location, and the sale of North City represented an ideal opportunity to expand Angaet's portfolio of assets in the country.
"North City is a vibrant shopping centre, and we are committed to ensuring continuity for its retailers and the community," he says.
North City is a 25,403sq m, three-level regional shopping centre anchored by Kmart, Farmers and a Reading Cinemas complex.
The centre has 68 specialty retail tenants, 11 kiosks, 11 food court tenants, and eight suites of office accommodation on the third floor. Car parking for 1,102 cars is provided on-site.
Located at 2 Titahi Bay Road, North City was constructed in 1990 and refurbished and extended in 1997 and 2004.
The centre has a total trade area population of 449,000 residents, including 168,000 residents in the main trade area and 70,000 residents in the primary catchment.
Porirua City's average household income is $112,000 – the third highest in New Zealand, and 19 per cent higher than the national average.
North City attracts 5.4 million customers every year, with strong annual growth of 4 per cent in recent years.
Population growth in the Porirua area is expected to drive further customer and revenue growth. Large-scale greenfield residential developments, and intensification of established suburbs, is driving much of this growth.
Colliers International's Real Estate Management team is New Zealand's largest independent property management and consultancy group.
It draws on global resources and expertise to manage a diverse range of property portfolios, from large multi-tenanted retail and commercial holdings through to smaller individual properties.
The company acts for many of New Zealand's largest institutions, corporates, private investors and international clients.
Solutions are tailored to meet the needs of individual clients, from comprehensive full-service offerings through to individual components, such as facilities management.
Colliers International's Real Estate Management team has more than 90 real estate management professionals.
It has won RICS New Zealand Awards every year since 2013.
For further information please contact:
Richard James National Director | Real Estate Management | Colliers International Tel: +64 9 359 7924 | Mob +64 21 409 044 Email: [email protected]
www.colliers.co.nz
Colliers International NZ Ltd, Licensed REAA 2008
About Colliers International:
Colliers International Group Inc. is a global leader in commercial real estate services with almost 15,000 professionals operating from 403 offices in 68 countries. With an enterprising culture and significant insider ownership, Colliers professionals provide a full range of services to real estate occupiers, owners and investors worldwide. Services include brokerage, global corporate solutions, investment sales and capital markets, project management and workplace solutions, property and asset management, consulting, valuation and appraisal services, and customized research and thought leadership. Colliers International has been ranked among the top 100 outsourcing firms by the International Association of Outsourcing Professionals' Global Outsourcing for 10 consecutive years, more than any other real estate services firm.
Founded in Australia in 1976, Colliers International is the largest locally formed real estate services firm with professionals worldwide. Find out more at www.colliers.co.nz
For the latest news from Colliers International, visit: New Zealand – colliers.co.nz/news and International –colliers.com/news | Follow on Twitter: New Zealand – @colliersintnz and International – @colliers | Visit on LinkedIn: New Zealand and International | Like on Facebook: New Zealand – @colliersintnz and International – @colliersglobal | Follow on Instagram: New Zealand – @colliersintnz and International – @colliersinternational