Kaikoura will soon have a new $30 million, 4.5 star hotel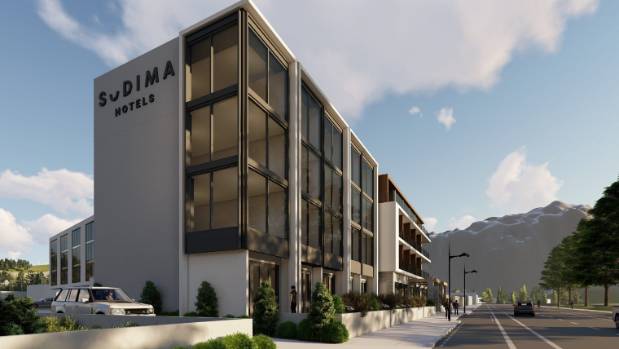 Sudima Hotels has received approval to build a property designed for domestic and international leisure travellers.
It will offer 118 rooms, a restaurant and bar, conference facilities, gym and pool.
Scheduled to open at the end of 2019 on the Esplanade shoreline, the  property will look to both mountains and sea and be within walking distance of restaurants and bars.
Kaikōura Mayor Winston Gray believes the new hotel will be a "game changer" with employment opportunities and adding a quality venue for locals and visitors for events or conferences.
"Since the earthquake we've had a lot of disruption, including a few times where accommodation in town was completely sold out," Gray says.
"This project sends a positive signal to locals, visitors and investors that Kaikōura is on a path to becoming better than ever.
Some 60% of all travellers to the South Island go through Kaikōura, which has long been a major destination for domestic and international tourists.
Tourism spending and visitor numbers are rising again following the 13-month, post-earthquake repair project to restore the damaged part of State Highway 1.
Sudima Hotels Chief Executive Sudesh Jhunjhnuwala says the new development will attract other tourism investment.
"And importantly for us, the addition of a Kaikōura hotel will strengthen Sudima Hotels national portfolio, especially in the South Island, where we have an existing Christchurch Airport hotel and a second in construction in Christchurch's city centre."
The hotel will open as a "single-use plastic-free" hotel, consistent with the company's goal to be single-use plastic-free for all its hotels by 2020.
Sudima was also working with Be Accessible to design the hotel to Gold or Platinum accessibility status.
Sudima's other hotels are at Auckland Airport, Lake Rotorua, and Christchurch Airport, with a new Christchurch City hotel due to open in summer 2019.