Big crowds, lots to learn, new features and plenty of emerging technology – that was the 2018 edition of the annual Facilities Integrate exhibition at Auckland's ASB Showgrounds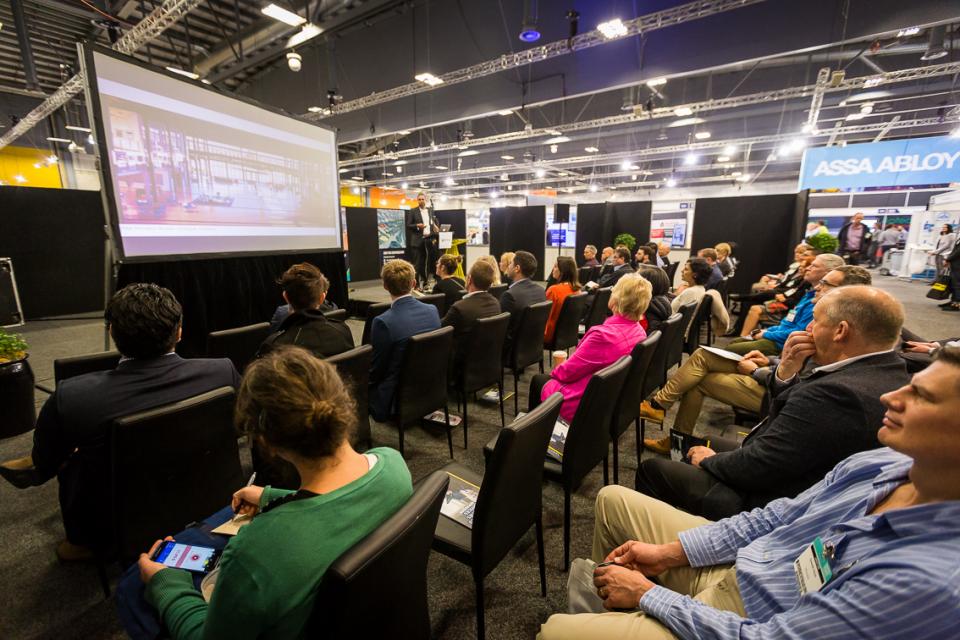 The unique show brought together the people and companies who make buildings smarter, safer and more efficient and has again proven a big hit with the trades, attracting more than 2600 delegates who enjoyed the presentations and stands of more than 120 exhibitors.
Run by North Port Events, this 4th edition of the show reflected the growing popularity of an event which uniquely brings together the many industries involved in creating and managing the build environment.
Partnership Manager Helen Kay says the 'mix' of education, exhibitions and, increasingly, technology demonstrations, is proving a hit.
"This is a dynamic industry undergoing upheaval and change as technology creates new opportunities for efficiency, convenience and comfort.
"Our visitors have voted with their feet, cementing Facilities Integrate as a must-attend event of the year."
Exhibitors back Kay's assertion, with HealthSafe Group Marketing Director Peter Green commenting, "It was great to be able to present smart building technologies to a forward-thinking audience at Facilities Integrate.
"Dedicated facility managers will drive clever integrated buildings into the future, and it was great to see so many [of them]at the show."
Having participated in multiple editions of the show, a Schneider Electric spokesperson says the event is a valuable sales opportunity.
"Facilities Integrate continues to deliver high-quality and influential delegates which enable our business to significantly increase our brand awareness and further develop our sales pipeline which will transition into new clients over the coming 12 months."
Total attendance this year topped 2680 delegates, with 43% return visitors and 42.8% coming for the first time.
By industry, those involved in Facilities Management were by far in the majority, with 42% coming from this field (though it should be noted that facilities is a broad category).
Other industries well represented include AV/Tech (19%), Engineering (9.6% ), Suppliers (9.1%) and Property (5.8%).
Kay says the quality of visitors was high, with highlights including a well-attended networking function, a newly-added Energy Management feature where green and related technologies were showcased, and the ever-popular Seminar Series.
"We did notice a lot more technology enthusiasts at this year's show, reflecting the growing role played by this industry in the built environment, and there was plenty of interest from delegates who have expressed an interested in exhibiting next year."
Charles Kelly, Managing Director of Ruption Consulting Group says Facilities Integrate has once again set the bar for the industry event.
"A must for anyone remotely involved in the trade," he notes.
For Richard Hayman, it was something new.
"As the National Property Development Manager for a significant hotel chain I found Facilities Integrate very useful. It was my first visit, but it enabled multiple face-to-face connections with trusted suppliers and new connections to be made.
"It was like a double shot espresso of evolving trends and necessities in the management of the built environment."
Facilities Integrate 2019 (25 – 26 September) is set to be bigger and better, building on the momentum established over the past four years.
Register your interest with Facilities Integrate Helen Kay at [email protected].