By Charles Cooper- managing director – Auckland, Colliers International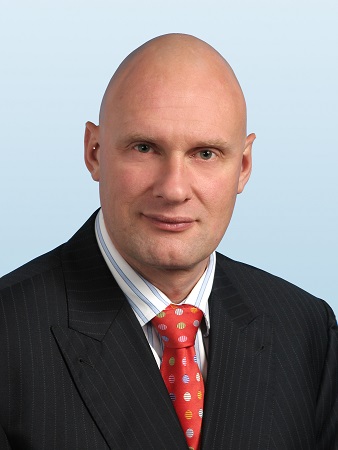 Colliers International made history in September, by brokering the country's biggest single office sale of the Millennium Business Park from Goodman Property to Oyster Property Group for $210 million. The deal is a combination of the property's strong market appeal as well as the general strength of the commercial market.
Our Syndications division is now marketing investment parcels in the 3-hectare Greenlane site in conjunction with Oyster, which also represents the single largest capital raising campaign for a commercial property syndication in New Zealand. Our involvement with its sale and syndication transactions reflect our commitment to inter-divisional collaboration, without which a sale of this calibre may not have come about.
It is good times for commercial property in Auckland. The momentum shows no signs of slowing down, with all sectors displaying impressively strong uptake; industrial, retail and office and record low yields. Syndicated properties are doing especially well and savvy investors across the spectrum are on the hunt for reliable assets wherever they can find them.
Millennium Business Park, mostly developed by Goodman Group between 2001 and 2009, boasts seven standalone office buildings, housing 2,500 people in more than 40 top tier national and international businesses.  We are now offering it to wholesale investors through a total of 448 parcels at $250,000 each, and have no doubt they will be snapped up. The shares represent one of the best institutional grade long-term property investment assets currently on the market.
The deal is the perfect manifestation of the market mood at the moment. Domestic economic expansion, balanced demand and supply fundamentals, and positive debt to yield ratios continue to spur demand for commercial property.
This year, we have record high investor confidence at its peak, and not just in the main centres. Confidence in Hamilton, Palmerston North, Nelson and Dunedin is at its highest since we started surveying the market in 2009. In Auckland, confidence in the office sector outpaced the industrial sector for the first time in two years, due to businesses feeling assured by the 'lower for longer' inflation and interest rates, limited prime stock in New Zealand and the positive economic and property fundamentals. All of these point to yields firming further, rising rents and asset appreciation.
Auckland's office sector is a prime example of how much momentum has gathered over the past few years. The office vacancy rate in Auckland CBD and the metropolitan markets are at or near 20-year lows. Buoyed by employment growth, businesses are more confident in their own outlook and in hiring intentions, propping up demand.
Developers and the building sector have seen this demand as a signal to start building. The increase in supply forecast across Auckland for the next five years will bring around 200,000sqm of new space to the market, about an additional 8% of existing stock. This is likely to assist some tenants, but it will be a short window of opportunity in certain areas and quality grades. Some tenants may miss out if they wait too long.
The residential market is humming with activity too. The Unitary Plan process is hopefully nearing completion, following 13,000 submissions, encompassing a staggering 1.4 million submission points. About a hundred appeals have been lodged to the Environment and High Court. The Unitary Plan endeavours to get more houses built in Auckland faster, to meet soaring demand and we wholeheartedly support it.
Our latest survey on the residential market demonstrates the firmly held view that median house prices will increase over the next 12 months, making it a good time to buy all over New Zealand. The Reserve Bank's reduced deposit requirements for off-the-plan homes will no doubt serve as a contributing factor behind many of the sold out projects our residential team has marketed.
For all its housing and infrastructure challenges, Auckland is supported by New Zealand's solid economic outlook, a rapidly rising population, increased employment intentions, a growing GDP per capital and being shielded from global insecurities to an extent, such as Trump's presidential campaign and Brexit.